Carbon levels fall across Fleet Alliance fleet as clients go green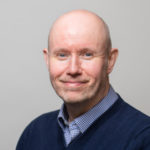 Posted by
Kevin Blackmore
April 2015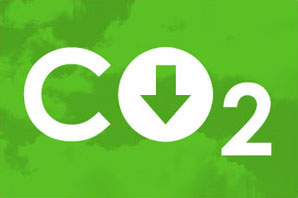 Fleet Alliance has seen carbon emissions fall to an all-time low of 116g/km per vehicle for all new cars ordered in the first quarter of 2015 as corporate customers increasingly specify green models.
For the year to the end of March, some 28% of all new cars ordered across the 18,000-strong Fleet Alliance vehicle fleet have been sub 100g/km of CO2, with 81% of them less than 129g/km, as the green message hits home.
In a league table of the cleanest cars, the top 10 models on the company fleet now all have carbon emissions of 95g/km or less.
The greenest car on the fleet with emissions of just 44g/km is the Mitsubishi Outlander PHEV, now officially the UK's most popular ULEV (ultra-low emission vehicle), according to the latest sales figures from the SMMT for the first quarter of 2015.
The next most carbon efficient model is the Lexus CT Hybrid, with carbon emissions of just 82g/km, which the company now includes on its own company car policy to encourage employees to consider greener alternatives.
In third place in the green stakes is Skoda's Octavia estate Greenline III Business TDI, which has carbon emissions of 85g/km and is one of the workhorses on the Fleet Alliance fleet. Ford's Fiesta ECOnetic comes next also with carbon emissions of just 85g/km for the 1.6 TDCi engined model.
Skoda stablemate Volkswagen claims fifth spot with the Golf BlueMotion 1.6 TDI estate at 87g/km, followed by the Volvo V40 hatchback D2 ES hatchback with carbon emissions of 88g/km and the Ford Focus ECOnetic 1.6 TDCi also with emissions of 88g/km.
Also sub 90g/km on the Fleet Alliance fleet is the Citroen C4 Cactus 1.6 BlueHDI crossover, which has carbon emissions of 89g/km.
The top 10 Fleet Alliance green league table, based on carbon dioxide emissions:
| | | |
| --- | --- | --- |
| Manufacturer | Model | CO2 (g/km) |
| Mitsubishi | Outlander PHEV Estate 2.0 GX4 5dr A | 44 |
| Lexus |  CT Hatchback 200h 1.8 S 5dr CVT | 82 |
| Skoda | Octavia Estate 1.6 TDI CR SE Business GreenLine III | 85 |
| Ford | Fiesta hatchback 1.6 TDCi Zetec ECOnetic | 85 |
| Volkswagen | Golf Estate 1.6 TDI BlueMotion 5dr | 87 |
| Ford | Focus estate 1.6 TDCi Edge ECOnetic | 88 |
| Volvo | V40 hatchback D2 ES | 88 |
| Citroen | C4 Cactus hatchback 1.6 BlueHDi Flair | 89 |
| Mercedes |  A180 CDI SE ECO | 92 |
| Honda | Civic hatchback 1.6 i-DTEC S | 94 |
Fleet Alliance has been continually advising fleet clients of the importance of setting fleet policies that encourage the take-up of low carbon-emitting cars to capitalise on savings in tax, National Insurance and fuel costs.
To reinforce the message, the company has also introduced a number of new green initiatives including an EV awareness programme. This involves two new examples of the world's best-selling electric vehicle, the Nissan Leaf, which have been added to the Fleet Alliance fleet for testing and review purposes.
Fleet Alliance has also provided two free-to-use electric car charging points in the visitors' car park at its new offices, Skypark, just outside Glasgow city centre. Skypark landlords have paid for the installation while Fleet Alliance is paying the ongoing electricity charges.
The company is also working with the Energy Saving Trust to offer clients best practice advice for hybrid, electric and grey fleet vehicles, reviewing fleet costs and eco-driver training.
Fleet Alliance Managing Director, Martin Brown, commented: "Carbon emissions are falling across our whole fleet and so far this year are down to an average of 116g/km, the lowest we have seen to date.
"This will continue to fall as clients increasingly follow our advice and switch to greener cars. This has the effect of not only cutting their carbon footprints but reducing their tax and fuel bills too.
"At the same time, vehicle manufacturers are playing their part by introducing new models with ever-lower carbon emissions across all popular model ranges.
"And the fact that the cleanest two models on our fleet are now both hybrids shows they have a real role to play as a key part of the fleet mix. Electric vehicles are for the future but hybrids are definitely for the here and now," he said.
---
You also might like…
If you liked this article then check out our posts about similar topics
Ready to make the management of your fleet more efficient?
Request a call back
---