Car boost for local Maggie's centre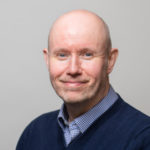 Posted by
Kevin Blackmore
May 2017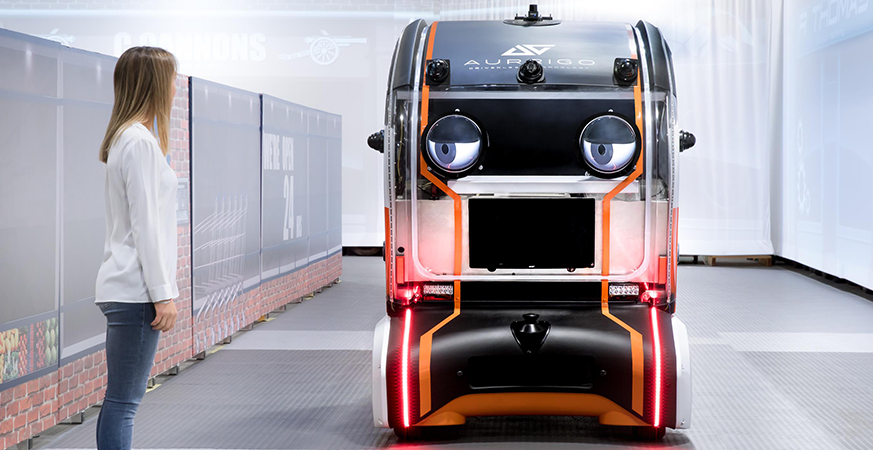 Fleet Alliance has donated a brand new car to the recently-opened Maggie's Forth Valley Centre. 
The donation will allow volunteers to offer patients a vital transport link between Forth Valley Royal Hospital and the centre which sits in its grounds.
Maggie's Centre bosses are said to be 'hugely grateful' for the donation made by Glasgow-based Fleet Alliance. The company has a big focus on charity fundraising and support and since 2010 has donated £145,000 to Maggie's Centres.
Fleet Alliance's 68-strong workforce has set a charity fundraising target for 2017 of £100,000.
The centre's new car – a Peugeot 108 – will also be fully maintained and serviced for the next two years.
Fleet Alliance's managing director Martin Brown said: "A visit to a Maggie's Centre is always a humbling experience as we learn of the incredible support offered to patients at what is inevitably a very difficult stage in their lives.
"Our colleagues have focused on Maggie's Centres as one of our key good causes to support over the last seven years.
"Being able to offer transport for patients to get between the hospital and the centre more easily could be vital in allowing them to regularly visit and benefit from the centre's services."
Gillian Hailstones, head of Maggie's Centre Operations in Scotland, said: "We're hugely grateful to Fleet Alliance for their generosity in providing Maggie's Forth Valley with this car.
"They have always been a great supporter of our charity and this latest gift is yet another example of their generosity and help in ensuring people affected by cancer can get the support offered by Maggie's at the time they most need it.
"The car will be used to transport centre visitors from the front door of the hospital to the centre itself. While the Centre has car parking – including designated disabled parking – we know there are people with restricted mobility or severe fatigue who would be coming to the hospital site by public transport.
"The benefit of the car will be in making sure these people can get quickly and easily between the front entrance of the hospital and the Centre itself."
Maggie's Forth Valley which opened in March this year has been built in the grounds of Forth Valley Royal Hospital and offers free practical, emotional and social support for people with cancer and their family and friends.
The new centre was developed by Maggie's and NHS Forth Valley working in partnership to create cancer support of the highest quality for people in the Forth Valley area.
Breast cancer charity Walk the Walk is the principal funder of Maggie's Forth Valley, through a grant from funds raised by its iconic night-time fundraising event, The MoonWalk Scotland.
Every year 1,900 people in the region are diagnosed with cancer. As the number of people living with cancer increases, support becomes even more important.
The centre gives visitors access to a free programme of support, including drop-in cancer support, one-to-one psychological sessions, benefits advice, nutrition workshops, relaxation and stress management, art therapy, tai chi and yoga.
Fleet Alliance was founded in 2002 and has won a string of national awards for customer service and eco-friendly initiatives.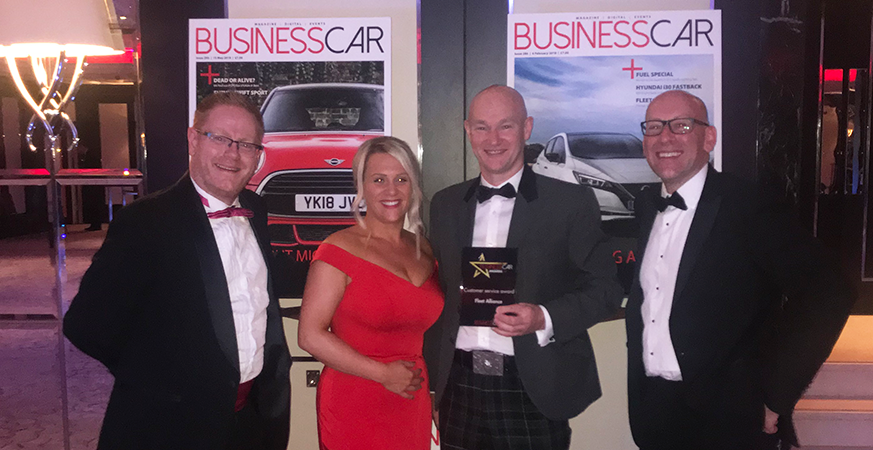 Mairi McAslan (Fleet Alliance Marketing Executive), Jenna McGhie (Fleet Alliance Charity Champion), Alison Finlay (Maggie's Volunteer), Liz MacMillan (Maggie's Centre Head)
---
You also might like…
If you liked this article then check out our posts about similar topics
Ready to make the management of your fleet more efficient?
Request a call back
---