What can fleets do to combat rising prices at the pumps?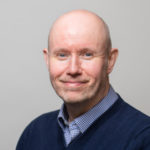 Posted by
Kevin Blackmore
May 2018
Prices at UK fuel pumps have suffered their highest increase in 16 months and are hovering at near four year highs, on the back of rising global oil prices caused by political tensions around the world.
Both unleaded petrol and diesel increased by around 3p per litre in April, according to the RAC's Fuel Watch service – the sharpest rise since December 2016. Both fuels are now at levels not seen since December 2014.
RAC data shows that the average price of a litre of unleaded went up 2.74p in April from 120.46p to 123.20p – its highest level since mid-November 2014.  At the same time, the average price of diesel rose 2.94p a litre from 123.08p to 126.02p, a level last reached on December 1, 2014.
Forecasters say a surge in the price of oil on global markets from $67 to $75 a barrel is behind the latest rise at UK pumps.
And political tensions in the Middle East are unlikely to be helped by the decision of US President Donald Trump to withdraw from the multi-lateral agreement with Iran over its nuclear programme.
Experts are concerned that economic sanctions re-imposed by the US on Iran – the third largest oil producer in OPEC – could lead to a further hike in the global price of oil.
The RAC estimates that the cost of filling up an average family-sized 55-litre car with petrol is now nearly £68 which is £4.50 more expensive than it was last July. For diesel car drivers it's even worse with a tank costing over £69, which is £5.50 more.
The rise in the cost of fuel is clearly demonstrated by the approach of the major supermarkets, which sell the largest volumes and therefore buy fuel in more quickly than other retailers, but which have raised their prices even more steeply.
In April, a litre of supermarket petrol went up 3.2p to 120.17p, and diesel by 3.3p to 123p, clearly signifying that the Big Four are rapidly passing on increased wholesale costs to motorists – although they remain the cheapest.
What can fleets do?
To try and combat rising fuel prices at the pumps, fleet managers have a number of options they can consider.
One sure way is to introduce a corporate fuel card which provides an accurate measure of a company's fuel expenditure, as well as allowing the introduction of a number of management controls and more detailed reporting.
The Fleet Alliance Fuel Card, provided in conjunction with leading network supplier, Allstar, is accepted at over 7,700 major filling stations across the UK, and can play a key role in quantifying and controlling fuel costs.
There are a number of other major benefits, too. For example, due to its wide national coverage, the Fleet Alliance Fuel Card reduces the amount of time drivers spend trying to find a particular branded fuel outlet, thus saving both time and fuel.
Drivers also have access to and can be directed to the cheapest fuel sites, typically supermarkets, but sometimes branded stations, through the card.
A Fleet Alliance Fuel Card also allows key information to be fed back to the fleet manager via management reports which measure fuel spend by several parameters, including driver details, price, location and current mileage, and which can be integrated within existing fleet management systems.
This allows managers to identify areas where savings can be made, for example by avoiding motorway service stations,  using cheaper filling stations, or by highlighting the use of expensive products, such as super unleaded, by individual drivers or groups of drivers.
For fleet managers, consolidated invoicing eases the administrative burden associated with accounting for VAT. The fuel card invoices are accepted by HMRC as VAT documents, removing the need for drivers to keep fuel receipts and the accounts department to process them.
The use of the fuel card also limits purchases that are expressly not allowed. The driver cannot buy goods with the card other than those products specified on the card, typically fuel and oil, thus eliminating the risk of fraud.
Find out how Fleet Alliance Fuel can help you manage your fuel costs more effectively here.
---
You also might like…
If you liked this article then check out our posts about similar topics
Ready to make the management of your fleet more efficient?
Request a call back
---