BVRLA white paper says petrol and diesel is in decline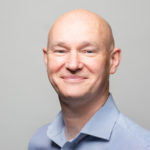 Posted by
David Blackmore
November 2016

Our reliance on petrol and diesel fuelled vehicles is in decline as a new family of electric vehicles finally delivers the range, mpg and cost of ownership required to make them serious contenders for rational fleet buyers. So says a fleet technology white paper from the British Vehicle Rental and Leasing Association.
The white paper begins by suggesting that it may be tempting to think that diesel's dominance is being eroded as a result of recent emissions scandals. The huge scrutiny on real-world diesel emissions and the potential threat of air quality-related tax, parking or low-emission zone measures have raised concerns about future residual values.
In fact, says the BVRLA white paper, the main challenge to diesel's dominant position is from technological developments that have enabled petrol engines to catch up in terms of cost and efficiency.
Diesel engines have also benefitted from improved technologies, but not to the same extent. Consequently, the gap between the two fuels has narrowed in terms of cost, emissions and fuel economy.
Threat from EVs
However, diesel is also under threat from ever more innovative electric powertrain applications, which range from pure electric vehicles to an extensive array of hybrid and plug-in hybrid variants.
EV sales continue to accelerate, with new plug-in registrations already surpassing the total  for last year by the end of September. Fleets continue to lead the way, with new registrations of hybrid and pure electric leased cars running at nearly 6% of all BVRLA vehicles.
This growth is being driven by hybrids. Fleets are likely to continue to prefer this 'compromise' powertrain until there is a significant strengthening in pure EV range, charging infrastructure, incentives for early adopters and vehicle residual values, says the white paper.
In support of such developments, the Government recently announced £40m of funding that will see cities across the country roll out hundreds of the new public fast and rapid charge points that will be needed by drivers of vehicles with larger batteries. The same grant is being used to fund a range of innovative EV user incentives, including free parking and access to bus and carpool lanes.
 More powerful batteries
The white paper also says we can expect some exciting developments in the role electric batteries play in enhancing the performance and fuel efficiency of conventional internal combustion engine vehicles, as a result of an anticipated shift from the current standard of 12 volt batteries towards cars fitted with 48 volt batteries.
In the medium term, perhaps as early as 2020, 48v powertrain systems, where the batteries are recharged by the internal combustion engine and from energy captured during braking, are expected to be commonplace.
By 2025, 48v or dual 12v/48v systems are expected to make up around half of all hybrid solutions, according to analyst group IHS. By powering an electric supercharger, then a small electric motor, before the internal combustion engine comes into effect, such 48v systems deliver power that helps the vehicle accelerate rapidly from a standing start.
It is claimed that 48v systems will be able to deliver 60-70% of the fuel economy and emissions benefits of the high voltage mild hybrid systems used in today's plug-in hybrids at just 30% of the cost, because they avoid the need for expensive safety features and large battery packs. This makes them an ideal hybrid solution for manufacturers looking to improve the fuel efficiency of their mid-range and basic model cars.
As well as helping car makers meet tightening emissions targets, the additional energy captured in 48v systems will help them meet the power requirements created by the ever increasing demand for electronic accessories – from active safety equipment and infotainment systems to heated windscreens and USB points for charging mobile devices.
Hydrogen fuel cells
In the background, says the white paper, Hydrogen Fuel Cell Electric Vehicles (FCEVs) continue to offer the promise of an alternative zero-emission powertrain that can give cars a range of more than 300 miles and a refuelling time of just a few minutes.
The Government clearly believes that hydrogen has an important role to play in reaching its zero-emission road transport goal by 2050 and has invested more than £7m in grants for hydrogen refuelling stations and fleet subsidies in recent years.
In May this year, the Government launched a £2m fund to encourage more businesses to switch to hydrogen fuelled vehicles.
Some 14 different fleets, including city councils, emergency authorities, car hire firms and the Science Museum, are to receive a share of the funding to fund 50 hydrogen-fuelled cars and vans, more than doubling the number of these types of vehicles on UK roads.
The UK's largest hydrogen fleet car trial to date is the Hydrogen Hub initiative, which will see fuel cell technology tested in a wide range of domestic, commercial and transport applications in Swindon.
Nonetheless, the cost of FCEVs and the lack of refuelling infrastructure means hydrogen is likely to remain a very small and risky niche for fleets in the short to medium term, says the white paper.
To download the BVRLA white paper free of charge click here.
---
You also might like…
If you liked this article then check out our posts about similar topics
Ready to make the management of your fleet more efficient?
Request a call back
---