BVRLA looks ahead to key issues likely to affect us all in 2019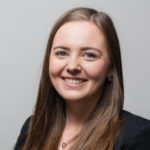 Posted by
Fiona Irving
December 2018
The British Vehicle Rental and Leasing Association (BVRLA), the trade body of UK vehicle rental and leasing industry, has highlighted some of the key issues to come next year in its new Industry Outlook Report 2019.
These include autonomous, connected and electric mobility and a growing demand for vehicle usership rather than simply ownership, while prognostics – the ability to predict vehicle outcomes based on real time and historic diagnostics data – will become an increasingly popular fleet management service, says the report.
The new survey, unveiled in front of more than 170 industry leaders at the annual BVRLA industry conference in Leicester, canvassed the opinions of 19 key fleet industry executives, including Martin Brown, managing director of Fleet Alliance, on key topics likely to affect the industry in the coming year.
It found that, while the next twelve months will be a very challenging period, leasing companies were not waiting for an upturn in the economy or for Government support.
The report provided a collective industry view on key subject areas, including:
The long road to zero
Fleet industry opinion is united on seeing a future dominated by electric powertrains. The big questions now are not 'if' we get there, but 'how' and 'when'.
The report identified several key trends in the EV market for 2019:
PHEV producers will come under pressure to cover the lost subsidy from the Plug-In Car Grant. Which OEM will blink first, the report asked?
EV lease packages that combine rentals, servicing, charge points and occasional access to alternative cars will grow in popularity.
There will be no significant uptake of plug-in EVs on the Association's daily rental fleet.
Martin Brown commented: "As things stand now, I think that it is going to be more than 10 years before EVs become dominant in fleet. Government policy is reactive and poorly thought-through – the end goal is electrification, but they seem to have missed out the bit in the middle."
The last mile
The traditional 'hub and spoke' method of delivery is coming under pressure from cities looking to reduce the congestion, emissions and safety risks associated with large, diesel-powered vehicles. Can urban consolidation centres, inner-city micro distribution depots and e-cargo bikes and vans come to the rescue?
Key 2019 trends:
New micro distribution hubs are coming to a railway arch or disused retail outlet near you
E-cargo bikes and micro vehicles will become an increasing opportunity for rental and leasing companies
The industry will still be waiting for an affordable, available-at-scale 3.5t zero-emission van
Used market urgency
Electric vehicles, Brexit, diesel demonisation and WLTP are all contributing to an uncertain outlook for used vehicle prices through early 2019. Current market sentiment is that any price changes will be small rather than seismic.
Key 2019 trends:
The end of Brexit and WLTP-inspired contract extensions will see more volume hit the used market in the first half of the year
Diesel's popularity in the used market will contrast its continuing fall from grace amongst new car buyers
More used leasing products will emerge, but the industry is split on whether this is a genuine opportunity or niche
Diving into data
Policymakers will come under increasing pressure to legislate for greater access to vehicle data. Meanwhile, prognostics is set to become the new must-have fleet management service with an ability to predict vehicle outcomes based on diagnostic data.
Key 2019 trends:
Policymakers in Brussels will come under increased pressure to legislate for greater access to vehicle data
Prognostics to become an increasingly popular fleet management service
Brexit
Rather than just speculate over the potential for one of many 'Deal' or 'No Deal' scenario, leasing companies are focusing on what they can do to prepare themselves and their customers for the unexpected.
Key 2019 trends:
2019 will be the year of the 'Brexit Clause' in supply agreements
Vehicle and parts supplies will be erratic in the months surrounding the Brexit deadline
All eyes on Brexit will mean less government focus on other policy areas
Car subscriptions
As the boundaries between rental and leasing continue to blur, car subscriptions are receiving a mixed response. Are they Car Rental 2.0 or just the emperor's new clothes?
Key 2019 trends:
At least one dealer group will look to pilot a used car subscription scheme
OEMs and dealer groups will continue to roll out (and close) car subscription services across the UK
The boundaries between rental and leasing will continue to blur, and regulators will struggle to keep track
Urban mobility
The scale of potential Clean Air Zone (CAZ) non-compliance will cause some local authorities to delay or adjust their plans in 2019. Leasing companies are expecting more competition from a range of urban mobility providers and a major improvement in public EV charging infrastructure.
Key 2019 trends:
The scale of CAZ non-compliance will cause local authorities to delay or adjust their plans
Bikes, scooters and on-demand buses – more competition in the urban mobility marketplace
A major improvement in the provision of public EV charging infrastructure
Repairability
The number of accidents and repairs may be falling, but the costs associated with them are going in the other direction. New materials, sensors and electric powertrains are all having a massive impact on repairability.
Key 2019 trends:
OEMs will come under pressure to support the EV aftermarket by providing repairable batteries
Independent repair outlets will lose market share as they struggle to acquire the latest skills and equipment
The average repair bill will rise towards £2,500
---
You also might like…
If you liked this article then check out our posts about similar topics
Ready to make the management of your fleet more efficient?
Request a call back
---