Businesses keen to keep company cars, says new study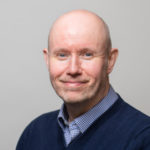 Posted by
Kevin Blackmore
August 2018
Only 2% of UK businesses would consider giving up their company cars, although nearly half would be interested in trying corporate mobility solutions, according to new research by leasing company Arval.
The research conducted for its 2018 Corporate Vehicle Observatory Barometer, covered 3,718 fleet decision makers.
The research found 48% of UK fleets would consider using car and ride sharing in the next three years, the highest percentage across a dozen European countries included in the survey.
However, only a handful said that they would give up their company car for car sharing – when a vehicle is used by more than one person – and the same figure applied to ride sharing – when more than one person makes the same journey.
The head of Arval's Corporate Vehicle Observatory in the UK, Shaun Sadlier, said: "There has been quite a lot of talk in the media and elsewhere about the rise of mobility solutions.
"However, the fact is that the company car has been the number one business travel solution in the UK for approaching 50 years now for a long list of very good reasons.
"It remains the most efficient, cost effective and popular way for most employees to undertake the journeys they need to make."
Sadlier said this was especially true when looking at the real-world routes company car drivers take, which often include multiple stops or travel to places where there is no practical public transport alternative.
He added: "Plus, with the attention that is given to controlling the emissions of company cars, there is an argument that they are also among the more environmentally friendly solutions available."
The new research suggested that interest in mobility solutions was highest among larger organisations.  For example, 7% of businesses with more than 250 employees were interested in ride sharing and 5% in car sharing.
Sadlier added: "This makes sense. Ideas such as car and ride sharing are much more practical, in almost all cases, if you have more employees. A greater number of people opens up options in terms of sharing both journeys or vehicles to generate cost and environmental efficiencies."
The research also revealed that almost one in five (17%) companies have changed the size of the vans they operate on their fleet in the last year.
Of the 3,718 companies, surveyed, 8% said they had chosen bigger vans in the past 12 months while 9% had acquired smaller vehicles.
The trends were different for smaller and larger fleets. Companies with fewer than 10 vehicles are leading the way with a switch to larger vans, while fleets with more than 50 vehicles are opting to downsize.
Shaun Sadlier added: "We have been saying for some time that more van fleets should look at the benefits of rightsizing – ensuring that the vehicles they are using are the right size for their intended use.
"Rightsizing works both ways – it is inefficient, and can even be unsafe, to use a smaller vehicle for a job that really needs a bigger van and vice versa. This is because of factors such as optimising the payload and maximising fuel consumption.
"The Corporate Vehicle Observatory research does suggest that the migration in van size is becoming a trend. Almost one in five fleets have changed the size of vehicle that they are buying, which could be because of rightsizing."
Shaun added that the research also indicated that only one in 10 fleets sought external advice when buying vans.
"With so much choice, selecting the right van can be a complex and difficult process and this is an area where the van expertise we have developed over many years would be valuable to fleets of all shapes and sizes."
---
You also might like…
If you liked this article then check out our posts about similar topics
Ready to make the management of your fleet more efficient?
Request a call back
---