Brexit has had little effect on 2016 fleet sales but concerns exist about next year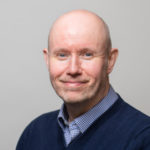 Posted by
Kevin Blackmore
December 2016

Britain's momentous decision to leave the EU back in June this year has so far had little impact on the new car market, including the fleet sector. But concerns exist for next year when the impact of the falling exchange rate and the growing attractiveness of other European markets start to bite.
That's the view from Martin Brown, Managing Director at Glasgow-based leasing and fleet management specialist, Fleet Alliance, which has around 18,400 vehicles under management on behalf of corporate clients.
So far this year, the UK fleet market has proved very resilient and has provided momentum to a stalling retail sector. Figures for October showed fleet and business car registrations were up 3.4%, while retail registrations were down by 1.1%.
And fleet registrations have been the driving force behind new vehicle sales in the first 10 months of this year, with demand up by 4.2 % compared to the same period last year.
"We have seen little impact of Brexit on the fleet market to date and there have been some very attractive fleet deals around so far in 2016," said Brown.
"But with the falling exchange rate of the pound against the euro, and the growing attractiveness of other European markets, such as Italy and France, it remains to be seen whether this continues to be the case next year or whether manufacturers start to deflect supply to other markets."
Brown said that the UK had been a very attractive market for manufacturers historically, but most of the major manufacturers had now been forced to implement UK price rises in recent months, typically of less than 5%, because of the falling value of the pound.
"It remains to be seen what the impact on new car prices will be in 2017 if the exchange rate continues to fall. And if there is little or no recovery, it would seem likely it will lead to further price rises and less attractive deals around in the fleet market compared to this year," he said.
"At the moment, the Brexit effect has been negligible, as evidenced by the continued growth in fleet sales, and we still remain optimistic about the outlook for 2017.  But there is probably more uncertainty around in the market than at this time last year – and for a number of previous years, too," he added.
Brexit-effect or not, Brown saw one of the key fleet trends for 2017 being the continued swing towards alternatively fuelled vehicles (AFVs) and away from conventional diesel or petrol vehicles.
Registrations of AVFs were up 12.4% in October and 23.3% for the year to date. There have been 75,987 alternatively fuelled vehicles registered so far in 2016 – the highest level ever achieved in the first 10 months of the year.
And changes to the company car tax system announced at the Autumn Statement, which will prioritise electric vehicles from 2020, seem set to increase their attractiveness still further.
The changes reintroduced a BiK band for 0g/km vehicles which had been removed last April, and add a sliding scale for plug-in hybrid and range-extended electric models which emit 50g/km or less.
And from April 2020, fully-electric cars will be taxed at 2%, while vehicles emitting between 1g/km and 50g/km – plug-in hybrids and range-extenders – will vary, with BiK bands between 2% and 14% depending on how far they can travel on battery power.
At the same time, ultra low emission vehicles (ULEVs), which are currently designated as those of 75g/km of CO2 or less, have been given an exemption in the recently-announced Government's crackdown on salary sacrifice schemes – a move which is also likely to increase the attractiveness of this type of vehicle.
Brown commented: "We believe that manufacturers still need to do more to increase their ULEV offerings to provide drivers with greater choice and a wider range of appropriate models.
"But we are also certain that there are developments in the pipeline that will be ready for market in three to four years' time that will allow drivers to be able to take advantage of these new tax regimes.
"In the meantime, company car drivers can still select attractive, low emitting vehicles that are both aspirational and tax efficient within the current tax regime. Company cars still remain a considerable incentive and benefit for many employees and we believe that there will remain a strong demand for next year."
With mainstream company cars set to be less tax-efficient under Government moves to limit the scope and attractiveness of salary sacrifice car schemes, Brown said that he expected to see a greater increase in personal contract hire and leasing as a consequence.
"We are already seeing evidence of that now at Fleet Alliance where the proportion of personal leasing in our portfolio has grown from 5% to 19% largely from drivers accepting a cash opt-out or from business owners and directors.
"We expect that to continue to grow as the numbers of vehicles provided through salary sacrifice car schemes falls for the next three years or so, at least until larger numbers of ULEVs become available to meet the Government's criteria. At which point, we may see larger numbers opting back into company rather than personal schemes," he said.
"But for now we remain reasonably bullish for prospects for the company car in 2017 and are looking forward to another year of growth and stability – but with possibly a few more Brexit clouds looming on the horizon ," he added.
---
You also might like…
If you liked this article then check out our posts about similar topics
Ready to make the management of your fleet more efficient?
Request a call back
---