Brake explore how mental health can affect driver safety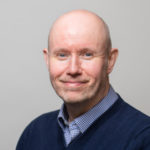 Posted by
Kevin Blackmore
August 2018
Road safety charity Brake has published a guidance report, in collaboration with Teletrac Navman, on company drivers' mental attitudes, aimed at showing fleet managers how different attitudes can alter the approach to driving for work.
The report: 'Positive Mental Attitudes: Monitoring Driver Behaviour' is one of a series, produced by Brake, which aim to help fleet managers reduce their road risk. The guidance report is based on presentations given at a webinar for fleet managers and discusses how to effectively monitor and improve driver attitudes.
The report focuses on the importance of employers being aware of driver attitudes and highlights the need for organisations to develop a culture that values and prioritises people and their welfare.
Guidance in the report is provided by leading fleet industry experts and academics alongside multiple industry case studies.
The report includes papers from Andrew Morris, professor of human factors in transport safety at Loughborough Design School, UK, who looks at how driver attitude affects driving; and Dr Lisa Dorn, associate professor of driver behaviour and director of the Driving Research Group at Cranfield University, who looks at the benefits of psychometric testing for drivers.
Meanwhile, Kiran Sarma, a lecturer in psychology and research director in clinical psychology at NUI Galway in Ireland, looks at the correlation between driver turnover and driver safety at National Vehicle Distribution (NVD), a transport services organisation in Ireland. And Alison Moriarty, road risk and compliance manager at Skanska, explains how the mental wellbeing of professional drivers in a fleet can have a direct effect on the fleet's safety and efficiency.
The report also contains a number of case studies that look at driver training initiatives of several organisations, including oil giant Shell, Nottingham City Transport and the US-based Greyhound Lines Bus Company.
The report also includes a contribution from automotive charity BEN, which has identified five ways to spot possible mental health issues, both in the workplace and among individual employees.
Signs of mental health issues in the workforce
High staff turnover
Increase in sick days
Complaints against the organisation
Low employee engagement
Decline in productivity
Signs of mental health challenges in individuals
Changes in mood
Absenteeism and timekeeping issues
Changes in productivity
Weight or appetite changes
Sleeplessness
Details at www.ben.org.uk
Sarah Plumb, senior fleet officer at Brake, said: "Poor attitudes and a negative state of mind can have a detrimental effect on driver safety.
"Whilst awareness and open discussion about such issues are increasing, more can and should be done to ensure the safety of drivers and other road users. Organisations have a responsibility to ensure their drivers are both physically and mentally fit to drive and effective holistic approaches need to be introduced to achieve this
Peter Millichap, UK marketing director at Teletrac Navman, added: "Fleet managers have a responsibility to their employees and other road users to monitor the health and wellbeing of their drivers, and take action if necessary."
The guide is available free of charge to all Brake Professional members through www.brakepro.org. Non-members can order the report from the Brake shop,
or join Brake Professional from just £60+VAT per year online by emailing professional@brake.org.uk
---
You also might like…
If you liked this article then check out our posts about similar topics
Ready to make the management of your fleet more efficient?
Request a call back
---