Book online to avoid parking headache over new £1 coin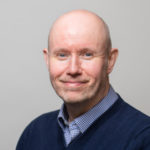 Posted by
Kevin Blackmore
April 2017

Drivers in many urban areas are being urged to consider booking car parking online because many ticket machines have not been adapted to take the new multi-sided £1 coin and are unlikely to be ready before June.
Online parking specialist, YourParkingSpace, is one of a number of organisations that is encouraging drivers to book online rather than finding that, once they arrive at their destination, they are not able to park because the machines will not accept the new tender.
According to the British Parking Association, over a quarter of Britain's 100,000 parking machines have not yet been updated to process the 12-sided coin, meaning drivers could struggle to park in many places in the UK over the coming months.
But YourParkingSpace,  the online parking marketplace  which offers parking spaces, driveways and garages for rent throughout the UK and which enables drivers to compare and book over 250,000 private and commercial parking spaces nationwide, believes booking online could provide a solution.
"The fact that a significant number of cash-operated machines aren't ready for the new coins is likely to be extremely irritating for drivers who will be faced with the inconvenience of having to leave their car to go and change money or alternatively find somewhere else to park", said Harrison Woods, managing director at YourParkingSpace.
"To avoid frustration as well as possible delays to their journey, I would recommend drivers reserve their parking in advance online. Our platform allows drivers to book and pay for their parking through a secure system meaning you'll never have to root around for the correct change again."
The new £1 coin made its debut at the end of March, six months before the previous version is due to phased out in October.
During this time both coins will be accepted as legal tender. But, due to a backlog for modification it is likely to take until later this summer for all parking machines to be updated.
However, it may not be legitimate grounds for avoiding parking charges if the parking machines will not accept the new coin and drivers should make all reasonable attempts to pay the correct charge.
One alternative may be to park on the pavement, a practice which is still allowed in some parts of the country even though it has been outlawed in London for the past 40 years.
Now the Local Government Association is calling for powers that allow local authorities to ban pavement parking to be rolled out across the country to help reduce accidents and save lives.
According to the LGA, which represents more than 370 councils in England and Wales, communities across the country are warning about safety issues of pavement parking.
Outside London, mounting the kerb is generally allowed apart from where vehicles are causing an obstruction,  thus forcing some vehicles to wait while others pass, or on roads with other restrictions such as double-yellow lines.
Local authorities can use existing Traffic Regulation Orders to ban pavement parking on certain roads but say it is a time-consuming, expensive and bureaucratic process.
LGA transport spokesman, Councillor Martin Tett, said: "Councils in the capital have been able to ban pavement parking for many years and it seems a nonsense that local authorities outside London remain unable to do this.
"Local authorities need this power to respond to concerns raised by their communities, for example if a street is becoming dangerously congested or pedestrians are being forced to step out into the street to get round parked vehicles. This is particularly dangerous for blind or partially-sighted people and mums and dads with prams.
"Pavement parking and damaged pavements is one of the biggest complaints from pedestrians. In addition, repairing kerbs, verges and pavements damaged by pavement parking is expensive at a time when councils continue to face huge funding pressures as a result of further cuts to funding from government.
"The money spent on this would be better used to plug the £12 billion roads repair bill we currently face as a nation," he said.
---
You also might like…
If you liked this article then check out our posts about similar topics
Ready to make the management of your fleet more efficient?
Request a call back
---