BMW goes down the autonomous driving route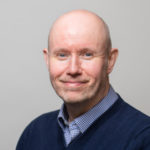 Posted by
Kevin Blackmore
September 2016
BMW is to increase its focus on self-driving cars and revamp its "i" sub-brand of carbon-fibre based electric vehicles, according to a report from international news agency, Reuters.
Reuters interviewed board member Klaus Froehlich at BMW headquarters in Munich who said that the move would be part of its 'i Next' project, which has included the reorganisation of the company's research and development function.
The company is updating its zero-emission vehicles after a lacklustre response to its only fully battery-powered car, the i3, which recorded 50,000 global sales in July this year. By contrast, Tesla has received more than 370,000 orders for its Model 3, said the Reuters report.
To help improve sales, BMW has increased the battery range of the i3 by 50% for the 2017 model year. A new 33 kWh battery pack allows for up to  "up to 114 miles" of range on a single charge – up from the 80 miles of the previous model.
BMW is also planning to build a new version of its i3 electric car to be released by 2018, according to Reuters.  Rival Tesla, meanwhile, is due to release its Model 3 in 2017 and rivals Porsche and Audi are working on all-electric cars for release by 2019.
There has also been speculation over BMW's long-rumoured third "i" electric vehicle, the BMW i6.
According to Car magazine, the i6 will be a crossover with a 300-mile range, but the magazine says that BMW hasn't yet decided if the powertrain will be fully battery-powered, fuel cell, or hybrid.
The i6 would join the i3 and i8 in BMW's electric "i" lineup, with reports suggesting a launch by the end of the decade. A new i8 is expected by 2018.
A new BMW flagship model with autonomous driving capabilities is then expected to follow in 2021. As a result, BMW is increasing the proportion of software and technology experts, says the Reuters report.
Today, software engineers make up just 20% of the 30,000 employees, contractors and suppliers that work on research and development for BMW. Within the next five years, BMW wants to raise that proportion to 50% of overall R&D staff.
As part of its push in autonomous driving, BMW is also hiring experts in machine learning and artificial intelligence. It is also integrating the functions of existing computer-driven assistance systems like cruise control, emergency braking, lane-keeping support and automatic parking.
The revamp follows high-profile staff departures from the "i" electric car division this year, when senior executives joined a Chinese electric vehicle start-up business.
With a fully autonomous vehicle, BMW could also launch a ride-hailing business without having to pay drivers, Froehlich told Reuters. That would give carmakers a competitive edge over ride-hailing companies like Uber and Lyft, which are eroding car sales by making part-time use as convenient as ownership.
BMW may also partner with a ride-hailing firm particularly in markets like China. But the Bavarian carmaker is still working on its strategy on potential partnerships with such companies, Froehlich said.
Sales of highly autonomous vehicles – those where permanent active input from the driver is not required – are not expected to take off until 2020. But they could then increase to around 9 million a year by 2025, according to analysts at investment company, Exane BNP Paribas.
China, the world's largest car market, is likely to be the market where autonomous cars will first emerge on a large scale, Froehlich told Reuters.  Last year more electric cars were sold in China than in all the other global markets combined.
BMW is also apparently considering expanding into the area of reserving parking spaces and electric car-charging stations over mobile phones, a market which is still fragmented within countries. The carmaker has already invested in ParkNow and Parkmobile, two digital parking and payment services, according to the Reuters' report.
---
You also might like…
If you liked this article then check out our posts about similar topics
Ready to make the management of your fleet more efficient?
Request a call back
---