How best to manage rising fuel prices as pump prices go up again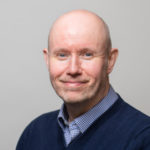 Posted by
Kevin Blackmore
October 2016

Pump prices rose again in September, with diesel hitting a 12-month high, as oil prices increased following news of a planned oil production cut by OPEC. As a result, managing rising fuel prices has climbed several places on the fleet manager's agenda.
According to the latest RAC Fuel Watch data, the price of a barrel of oil increased by 8% during September, finishing the month at $48.35 a barrel. This was only a little way off the 2016 high of $50.73 that occurred in early June.
As a result, pump prices for both petrol and diesel both finished the month higher. The average cost of a litre of petrol was up 0.48p to finish at 112.07p, just below the 2016 high of 112.33p.
Meanwhile, diesel went up 0.42p on the price at the beginning of the month, averaging  113.34p per litre by the end of September, the highest average price since August 2015.
Supermarket prices rose faster than average prices, with unleaded up 1.1p and diesel up 0.71p by the end of last month.
An RAC spokesman said recent reports that OPEC has agreed to a cut in oil production had nudged oil prices up closer to the $50 a barrel mark.
And he called on the new Chancellor, Philip Hammond, to follow his predecessor, George Osborne, and not increase fuel duty at the Autumn Statement next month.
"The RAC hopes that new Chancellor sees sense in committing to not increase fuel duty for the remainder of the Parliament – certainly compared to his predecessor's track record on fuel duty, he has a lot to live up to."
With fuel prices rising again, the emphasis for fleet managers switches to controlling fuel costs because, after vehicle depreciation, they are the second biggest expense on the fleet and can easily account for over 25% of total fleet expenditure.
One sure way to manage rising fuel costs is to introduce a corporate fuel card which provides an accurate measure of a company's fuel expenditure, as well as allowing the introduction of a number of management controls and more detailed reporting.
Fleet Alliance Fuel, provided in conjunction with leading network supplier, Fleetcor, is accepted at 95% of major filling stations across the UK, and can play a key role in quantifying and controlling fuel costs.
There are a number of other major benefits, too. For example, due to its wide national coverage, Fleet Alliance Fuel reduces the amount of time drivers spend trying to find a particular branded fuel outlet, thus saving both time and fuel.
Drivers also have access to and can be directed to the cheapest fuel sites, typically supermarkets, but sometimes branded stations, through the card.
Fleet Alliance Fuel also allows key information to be fed back to the fleet manager via management reports which measure fuel spend by several parameters, including driver details, price, location and current mileage, and which can be integrated within existing fleet management systems.
This allows managers to identify areas where savings can be made, for example by avoiding motorway service stations,  using cheaper filling stations, or by highlighting the use of expensive products, such as super unleaded, by individual drivers or groups of drivers.
For fleet managers, consolidated invoicing eases the administrative burden associated with accounting for VAT. The fuel card invoices are accepted by HMRC as VAT documents, removing the need for drivers to keep fuel receipts and the accounts department to process them.
The use of the fuel card also limits purchases that are expressly not allowed. The driver cannot buy goods with the card other than those products specified on the card, typically fuel and oil, thus eliminating the risk of fraud.
Fleet Alliance managing director, Martin Brown, said: "Fleet Alliance Fuel has certainly been instrumental in reducing fuel costs for many of our clients.
"It also provides excellent reporting information and can highlight which employees are driving efficiently and those that could do with some encouragement to improve their fuel consumption.
"Businesses of all sizes should certainly consider using fuel cards if they are running fleets of company cars. It's more important for businesses to concentrate on their core skills than wasting time and energy collecting fuel receipts and paying expenses against them."
Find out how Fleet Alliance Fuel can help you manage your fuel costs more effectively.
---
You also might like…
If you liked this article then check out our posts about similar topics
Ready to make the management of your fleet more efficient?
Request a call back
---