Archant appoints Fleet Alliance to cut costs, build on green agenda and increase driver support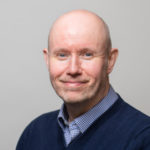 Posted by
Kevin Blackmore
May 2016

Privately owned media company Archant has appointed Fleet Alliance, to cut costs, build on its green agenda and improve driver support across its fleet of more than 330 company cars.
Archant is the fifth largest regional newspaper publisher and the largest publisher of regional and local lifestyle magazines and specialist magazine titles in the UK.  It also owns a broad portfolio of digital media assets and marketing services, including a variety of mobile apps, as well as Mustard TV in Norwich.
The company operates around 80% job need cars, mainly for sales and editorial staff, and 20% management cars for editors, sales, circulation and marketing managers and directors.
As part of an ongoing environmental and sustainability initiative, the company incentivises all its staff who are eligible for a company car to select the lowest carbon-emitting vehicles in return for the payment of a green bonus.
For example, the majority of Archant's drivers have a benchmark car of a Ford Focus Zetec 1.5TDCi model with carbon emissions of 98g/km. However, if they choose a Fiesta ECOnetic 1.5TDCi instead, they receive a £40 green bonus for selecting the greener option, which has carbon emissions of just 82g/km.
Managerial staff also receive a green bonus for selecting a model from an open choice list with lower emissions than their benchmark.
Take-up of the incentivised green option is currently running at over 30% amongst job need staff and contributes to average CO2 emissions across the whole Archant fleet of just 99.6g/km  – a key part of the company's drive  to reduce its corporate carbon footprint and be seen as class-leading in terms of its environmental impact initiatives.
Fleet Alliance will now look to build on this outstanding green track record through a number of new environmental moves, including the proposed introduction of petrol-electric and diesel-electric hybrids and pure electric vehicle options for the fleet.
At the same time, the Glasgow-based fleet management specialist, which manages in excess of 18,400 vehicles across the UK for corporate customers, will look to reduce acquisition costs by competitively tendering all new vehicles to be added to the fleet through a panel of preferred leasing suppliers to select the most competitive leasing rates.
Archant currently contract hires its vehicles for four years without maintenance, but Fleet Alliance will proactively manage the maintenance of the fleet going forward to find the most cost effective solution for reducing maintenance spend.
Fleet Alliance will also manage vehicle mileages, including the re-scheduling of contracts set to exceed their contract miles, to ensure the client does not face excess mileage charges when vehicles are de-fleeted.
To improve levels of support to Archant company car drivers, Fleet Alliance is also rolling out its award-winning e-Fleet Mobile for all company car drivers.
The app provides drivers with direct access to all key support services, ensuring they get the help they need quickly without having to search for the required contact details.
All the information relayed through the app feeds seamlessly into e-fleet, helping provide an extensive and comprehensive suite of operational and strategic reports which allow the interrogation of all aspects of the fleet operation.
Greg Parton, Group Head of Procurement and Sustainability at Archant, said: "Through appointing Fleet Alliance, we are looking to build on the excellent green record we have achieved across our fleet over recent years, as well as reducing costs in key areas of our fleet operations.
"We have been impressed with the levels of investment they have made in new technology, particularly in their e-Fleet management platform. We will also value the increased support available to our drivers through the e-Fleet Mobile app. Our drivers can now readily access their vehicle information, all emergency contacts and support services whilst operating remotely in the field."
Fleet Alliance Managing Director, Martin Brown, said:"We are thrilled to welcome Archant as our newest client to an expanding customer base, and look forward to delivering the award-winning customer service levels for which we have become renowned. "
---
You also might like…
If you liked this article then check out our posts about similar topics
Ready to make the management of your fleet more efficient?
Request a call back
---