Alternatively fuelled vehicles achieve record market share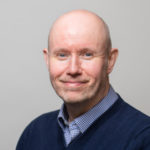 Posted by
Kevin Blackmore
June 2018
Alternatively fuelled vehicles (AVFs) gained their highest market share yet in the fleet market in May as businesses continued to increasingly turn away from conventional petrol and diesel engined models.
Latest figures from the Society of Motor Manufacturers and Traders (SMMT) show that out of a total of 103,490 fleet registrations in May, 6,919 were AVFs, equating to a 6.7% share. This compares to 6.4% in April and 5.0% in March.
For the first five months of the year, AVFs accounted for 5.7% of the fleet market, up from 5.5% for in April and 5.2% in March.
Combined sales of AFVs into both fleet and retail sectors grow by 36% to 11,240 units, accounting for a record 5.8% of the total new car market.
Plug-in hybrid cars were the biggest driver of growth, said the SMMT, and were up 72.7% on May last year, while hybrids increased by 22.6% and zero emission battery electric cars grew by 18.7%.
The increase in AFV take-up came as diesel saw a slight uplift in the fleet market – up to 40.3% from 39.1% in April, although down against March's 41.3%.
Petrol-engined cars accounted for 52.9% of fleet registrations in May, compared to 54.4% in April and 53.7% in March.
For the year to date, 41.8% of fleet registrations were diesels while 52.5% were petrol cars – compared to 42.1% and 52.4% for the first four months of the year.
The record market share held by AFVs in the fleet sector came as overall fleet registrations saw a slight fall in May – down 0.7% to 103,480 units – with a larger 7.1% decline to 547,637 units for the year to date.
Business registrations were also down for both May and the first five months of the year, recording falls of 9.6% and 16.2% respectively.
Private registrations were up 10.1% in May, helping to push the overall market to a 3.4% rise – its second consecutive monthly rise – but were down 5.7% year-to-date, with the overall new car market down 6.8% for the first five months of the year.
In the total market, sales of diesels in May of 62,260 comprised just 32.3% of the market compared to 81,500 and 43.8% of the market in the same month last year.
Overall, the new car market rose by 3.4% in May, up from 186,265 in May 2017 to 192,649 last month, although so far this year it has fallen 6.8% from 1,158, 537 in the first five months of 2017 to 1,079,049 in the first five months of this year.
Mike Hawes, SMMT Chief Executive, commented: "May's growth, albeit on the back of large declines last year, is encouraging and suggests the market is now starting to return to a more natural running rate.
"To ensure long-term stability, we need to avoid any further disruption to the market, and this will require sustainable policies that give consumers and businesses the confidence to invest in the new cars that best suit their needs.
"Fleet renewal is the fastest way to improve air quality and reduce CO2, and this applies to hybrid and plug-in technologies as well as the latest low emission petrol and diesels which, for many drivers, remain the right choice economically and environmentally."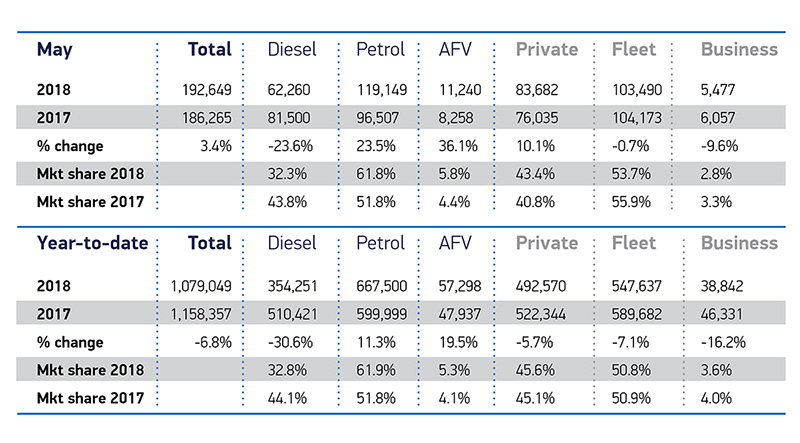 In terms of best selling models, the Ford Fiesta continues to be the UK's number one car with sales in May of 6,896 and year-to-date of 47,515. The VW Golf is the nation's second favourite with sales to date this year of 33,057, with some 6,372 of those in May.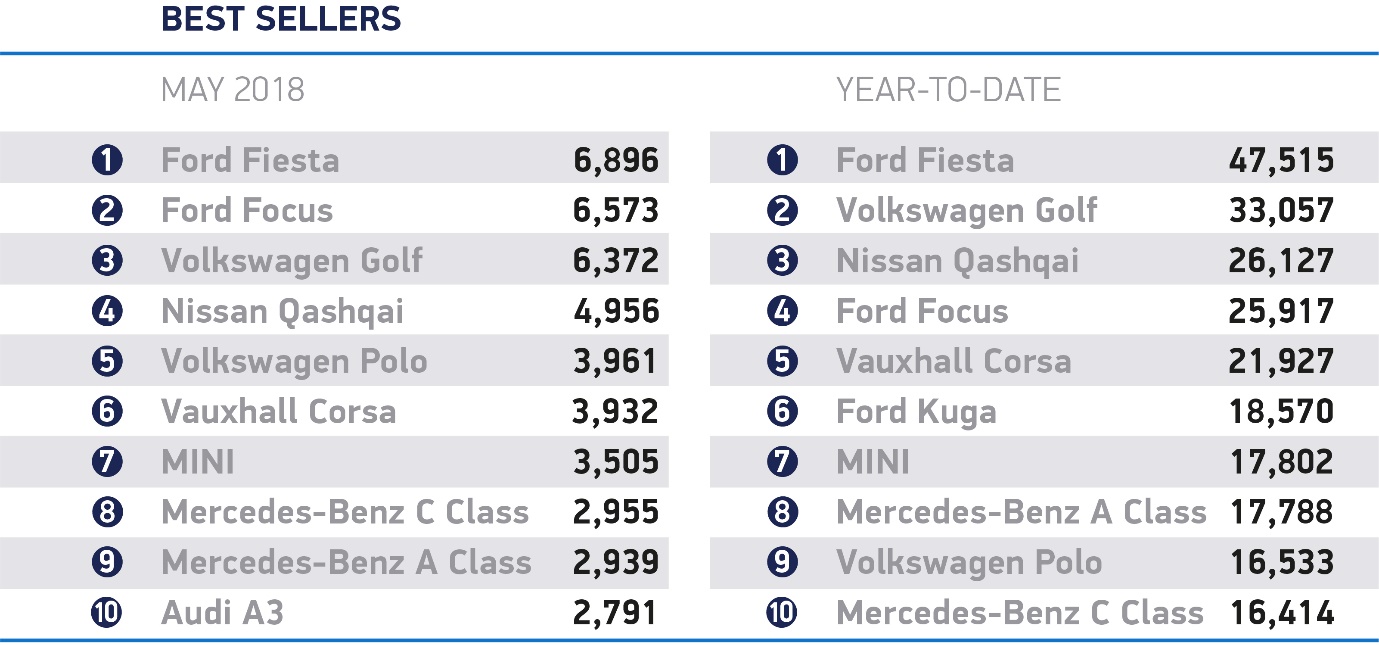 The Nissan Qashqai remains the best selling SUV with sales of 4,956 in May and some 26,127 in the first five months of the year.
---
You also might like…
If you liked this article then check out our posts about similar topics
Ready to make the management of your fleet more efficient?
Request a call back
---