AFV sales up by more than 30% in October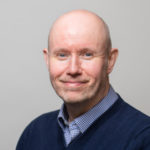 Posted by
Kevin Blackmore
November 2018
Sales of Alternative Fuel Vehicles (AFV) increased by more than 30% last month, with strong sales growth for both hybrid and plug-in hybrid vehicles, with the rise in demand seen as a pull-forward linked to the Government's decision to scrap plug-in car grants for hybrids.
At the same time, the Government's policy towards diesel models – despite evidence that the latest generation are the cleanest diesels ever produced – contributed to a decline in fleet and business sales in October which fell by more than 4%.
And for the first 10 months of this year, new car registrations to fleet and businesses are down 7.7%, a fall of almost 100,000 new vehicles, according to the latest figures from the Society of Motor Manufacturers and Traders (SMMT).
Including private buyers, 2,064,419 new cars were registered in the year to the end of October, 160,000 units fewer than were registered at the same time last year.
The SMMT said that continuing uncertainty over Government policy on diesel had led to a fall in demand for diesel cars of a further 21.3%.
Diesel registrations down
In October, some 49,061 diesels were registered, down from 62,366 in the same month last year, for a 31.9% share of the market, compared with a 39.4% share for the same month last year.
For the first 10 months of 2018, there have been 656,273 new diesels registered, which is down 30.7% from the 946,571 registered in same period last year. Diesel cars have claimed a 31.8% market share so far this year, compared to 42.6% for the same 10 months last year.
Meanwhile, registrations of other power trains have continued to increase. For instance, sales of new petrol cars rose by 7.1%, from 87,720 in October 2017 to 93,941 in October this year, for an increased market share of 61.2%.
At the same time, the market for alternative fuelled vehicles (AFVs) was also up, from 8,106 new units last October to 10,597 this October, a rise of 30.7%. For the first 10 months of the years, sales of AFVs were up by 21.8% from 99,863 last year, to 121,606 this year.
Hybrid and plug-in hybrid vehicles, which make up the majority of AFV sales, saw strong sales growth and were up 31% and 19.1% respectively. However, the rise in demand was seen by many as a pull-forward linked to the Government's decision to scrap plug-in car grants for hybrids.
Further growth predicted for AFVs
At the same time as announcing the October sales figures, the SMMT published new industry forecasts for AFV demand, with registrations expected to grow by 82.5% from 2017 levels by 2020.
Similar growth was projected for plug-in electric cars, with 92,620 new plug-in hybrid and battery electric cars expected to be sold in the same year – taking market share to around 4.0%.
Mike Hawes, SMMT chief executive, said: "VED upheaval, regulatory changes and confusion over diesel have all made their mark on the market this year so it's good to see plug-in registrations buck the trend.
"Demand is still far from the levels needed to offset losses elsewhere, however, and is making government's decision to remove purchase incentives for hybrids even more baffling.
"We've always said that world-class ambitions require world-class incentives and, even before the cuts to the grant, those ambitions were challenging.
"We need policies that encourage rather than confuse. Government's forthcoming review of WLTP's impact on taxation must ensure that buyers of the latest, cleanest cars are not unfairly penalised or else we will see older, more polluting cars remain on the road for longer."
Diesels still a viable solution
Fleet Alliance managing director, Martin Brown, said that while increases in sales of AFVs were to be welcomed, the Government's anti-diesel stance was hard to understand.
"The current generation of clean diesels are ideal for many businesses. They are economical to run, travel long distances and are low polluters. They could be used to bridge the gap between the current ICE generation and the power trains of the future.
"However, the Government has increased their taxation and signalled an end to carbon-engined vehicles by 2040. As a result, the bottom has fallen out of the new diesel market.
"We believe that Euro 6 diesels should be positively incentivised by this Government by the removal of the 4% diesel surcharge completely. Companies would then know where they stood in terms of powertrain policy for the next decade and could plan for the future with confidence," he said.
---
You also might like…
If you liked this article then check out our posts about similar topics
Ready to make the management of your fleet more efficient?
Request a call back
---