47% increase in major companies signing up to Race to Zero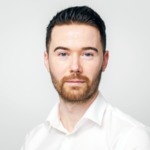 Posted by
Marc Murphy
May 2021
There has been a 47% increase in major companies signing up to the United Nation's Race to Zero campaign to limit climate change since the UK took up the Presidency of the G7.
The news comes as the UK convenes a Business 7 Summit today (10 May, 2021) as part of its G7 Presidency, ahead of Leader-level discussions at the G7 Summit to be held in Cornwall this June.
The CBI is chairing the B7 summit to mobilise international business behind the G7 agenda and ahead of the COP26 climate summit in Glasgow later this year.
COP26 President-Designate, Alok Sharma, is urging even more companies to join the Race to Zero and establish plans to meet their commitments. Addressing over 200 CEOs across the G7+ countries, he will say today:
"In the fight against climate change, it is vital that we have the ingenuity, influence and energy of the private sector on our side.
"Analysis suggests that, together, 215 of the world's biggest companies have almost $1 trillion at risk from climate impacts. Yet, those same companies have the potential to gain double that amount from the move to green economies.
"Joining Race to Zero is a clear statement that you can see the possibilities our green future presents. And that you are determined to take them. And it tells your customers that you are serious about genuine climate action.
"Take the opportunities presented by the low carbon economy. And play your part in this momentous year for climate action, the year of COP26, in making the goals of the Paris Agreement a reality."
Fleet Alliance is situated close to the COP26 conference centre in Glasgow. The fleet management company has committed to EV100, a business-led drive to make electric vehicle fleets standard by 2030.
"We fully endorse the road to zero, and will ensure we play our part in reducing climate change by ensuring that our managed fleet of over 30,000 vehicles will be zero emission by 2030," added Martin Brown, Managing Director of Fleet Alliance.
---
You also might like…
If you liked this article then check out our posts about similar topics
Ready to make the management of your fleet more efficient?
Request a call back
---