Do salary sacrifice and cash for car still have a role to play?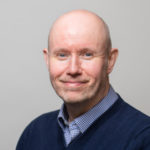 Posted by
Kevin Blackmore
April 2017

Car salary sacrifice schemes and cash or car programmes will continue to have a key role to play within wide-ranging employee benefit packages but policy compliance with new rules could be a real challenge.
That was one of the key messages from the inaugural 'Masterclass' organised by the Institute of Car Fleet Management and arranged to review the changes announced to both salary sacrifice and cash or car schemes in the Autumn Statement and confirmed in the Finance Bill.
A panel of experts told delegates that the changes were not "the end of the world" and said that salary sacrifice and cash or car schemes remained of importance for fleets but warned that compliance was going to be challenging.
The new rules, which took effect from the start of this month, mean employees opting for a salary sacrifice arrangement or taking a company car in lieu of a cash alternative will pay tax on the higher of the existing company car benefit value and the salary sacrificed or cash allowance given up.
However, car arrangements in place before 6 April 2017 will be protected until April 2021 and ultra-low emission vehicles (ULEVs) – currently those with CO2 emissions of 75g/km or less – are exempt from the regulation.
With the changes to what are known as Optional Remuneration Arrangements (OpRA) being introduced so rapidly, a key topic at the event was the need to get processes in place to allow correct benefit reporting.
The event also highlighted that analysis of the cars most affected by the salary sacrifice rule changes were low-emission, low-value cars above 75g/km.
However, the speakers added that there was still a large choice of cars that are unaffected and employees can still enjoy financial and other benefits associated with salary sacrifice arrangements..
The Masterclass also looked at claims that the popularity of low-emission cars above 75g/km chosen by employees opting for a company car in lieu of a cash allowance could be reduced following introduction of the new rules.
Employees choosing a company car instead of a cash allowance have historically been attracted by the low BiK tax for those cars versus the cost of having to fund a car privately out of the post-tax cash allowance.
The ICFM added its view that a balanced approach to vehicle funding was critical and that businesses should carry out a detailed analysis of fleet funding and the option to include, exclude or abandon a car salary sacrifice.
ICFM director Peter Eldridge, told delegates: "Every employer must look at the merits of car salary sacrifice and offering a car or cash option within the context of their own business and the marketplace in which they operate. It is clear that careful consideration is required, but make the right choices and both businesses and employees can benefit."
With regards to the cash or car option, he said: "It used to be so simple, but is now much more complex. Cash alternative schemes are very diverse in their structure so delivering a 'one size fits all' approach for all businesses is impossible."
Fleet Alliance Business Development Manager, Madelaine Webster, attended the Masterclass and said she found it very useful.
"HMRC has caused a lot of confusion with these changes and the speed with which they have been implemented and the seminar was a great way of addressing the changes in detail.
"It's clear that the new legislation presents a minefield for people and our advice would be to talk to your fleet management provider to better understand the changes and the implications for your business," she said.
If you would like more information or advice Madelaine is here to help, call her on 0345 601 8407
---
You also might like…
If you liked this article then check out our posts about similar topics
Ready to make the management of your fleet more efficient?
Request a call back
---