2m drivers may need to sign new licence checking approvals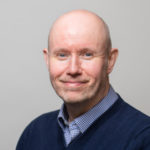 Posted by
Kevin Blackmore
June 2018
More than two million fleet drivers in the UK may need to sign new data declarations by August 25 to ensure that their companies can keep processing licence checks legally and in line with the new, EU General Data Protection Regulation (GDPR).
That's according to the Association for Driving Licence Verification (ADLV), which says that fleet operators using online licence checking have less than three months to ensure their drivers have signed a new 'fair processing declaration'.
The ruling is said to apply to all fleets that use the DVLA's Access to Driver Data (ADD) online licence checking service to ensure their drivers' licences are up to date and legally compliant.
Although drivers using the service have previously signed a consent mandate for up to three years, the DVLA has now confirmed to the ADLV – whose 12 member organisations carry out some 83% of all licence checks through the ADD channel – that the procedure is changing.
With the introduction of the GDPR from May 25, drivers now need to sign a fair processing declaration to be compliant with the new data protection regulation.
Under the provisions of the GDPR, the DVLA has produced a new form – the D906 Fair Processing Declaration – for drivers to sign for consent to be valid and has introduced a three-month transitional period, from May 25 to August 25, in which the current consent forms will remain valid, allowing drivers time to sign the new forms.
Industry estimates suggest that up to two million drivers may have to sign the new form, while non-compliance could result in heavy fines.
The new forms are intended to ensure that drivers understand who is requesting their driving licence data, what the data is, how it is being requested, and for what reason.
Drivers now have a less-than three-month window to sign the new declaration, giving fleet operators up to 25 August to ensure this has been done. The declaration will then remain valid for the next three years.
Kevin Curtis, technical director of the ADLV, explained. "From a technical and compliance perspective, all employers and third parties who are responsible for licence checking will need to be able to demonstrate that the new fair processing declaration has been signed by the driver.
"This will need to be stored in a way that can be audited by the DVLA to ensure compliance with the new GDPR legislation.
"This is good news for ADLV members as we are all ISO27001 accredited – and this simply raises the bar for security and data processing within the industry.
"Any companies that are not data-secure will now have to adhere to these new standards, which is good for data protection and the licence checking industry as a whole," he said.
Fleet Alliance provides a Licence Check service to fleet customers to help them comply with health and safety guidelines regarding driver licence checking. The automatic service not only reduces business risk but also reduces the administrative burden of checking licences manually.
Corporate manslaughter law now makes it easier to prosecute companies responsible for fatal accidents, and with an unlimited maximum penalty for a conviction, no company can take duty of care seriously enough.
Licence Check provides:
Comprehensive and up-to-date data on fleet drivers directly from the DVLA, which protects the business against fraud.
The business can choose the frequency of the checks and carry these out more often for drivers with driving convictions or a poor accident record.
Fleet Alliance can provide help and advice in setting up company drivers for automated and secure driver licence checking.
Licence Check addresses these issues by providing a convenient and comprehensive online portal which confirms:
Whether the driver ever passed a test
Whether the driver is currently banned
That the driver is entitled to drive the category of vehicle they are operating
Whether the driver has any undisclosed points or endorsements on their licence
That the driver's recorded address matches.
You can find more details on our licence checking service here.
---
You also might like…
If you liked this article then check out our posts about similar topics
Ready to make the management of your fleet more efficient?
Request a call back
---