2018 – a year of sweeping change in the fleet market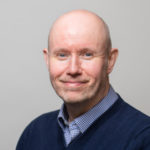 Posted by
Kevin Blackmore
December 2018
This year has seen a number of changes in the fleet market which have had far-reaching implications for those who operate fleets of company cars, including a new emissions testing regime, changes in BiK taxes, a first increase in CO2 levels in 20 years and the removal of incentives for plug-in hybrids.
Here we look back at some of the key fleet issues of the last 12 months.
WLTP and RDE2 create confusion
There can be little doubt that one of the biggest ripples of the last 12 months has been caused by the introduction of the new Worldwide harmonised Light vehicle Test Procedure (WLTP) which has caused confusion and uncertainty in the fleet market.
The new regulations related to all new cars registered after September 1 this year, and from that date only WLTP-type approved cars could be sold in the EU, including the UK.
As a stop-gap, manufacturers can quote WLTP emissions values correlated to the previous NEDC testing system, before they must switch solely to WLTP values from April 2020.
The Government has now announced a review into the impact of WLTP on company car tax bills with a view to keeping any BiK increases in check. It will report the outcome of the review in the Spring Statement in March.
And more recently, the European car-makers association, ACEA, has revealed that some 270 new types of diesel cars which meet the most stringent testing standards have been introduced onto the European market over the past year.
Manufacturers are working hard to produce vehicles that are compliant with Real Driving Emissions (Step 2) – RDE2 – a stage towards achieving the latest Euro 6d emissions' standard.
For example, Mercedes-Benz will launch its new B-Class MPV with an RDE2-certified diesel engine, which should, according to the manufacturer, mean it avoids the UK's 4% Benefit-in-Kind surcharge.
Available to order from this month, the B-Class will be MB's first compact car to feature its new 2.0-litre diesel engine that will be certified to Euro 6d standards ahead of them becoming mandatory from January 2020.
Fleet Alliance comment: With a growing number of modern diesel cars that already meet exacting emissions standards, we believe diesel should not be demonised but, supported by fleet renewal policies and, combined with alternative powertrains, should play a key role in the fleet mix of the future.
The Government's confused approach to EVs and plug-in hybrids
The Government's message is clear – switch away from internal combustion-engined cars and into cleaner electric cars and hybrids, with a deadline of 2040. The only problem is that the Government's delivery of this objective is more than a little muddled.
This coming April, the BIK rate for electric company cars is set to increase to 16%, before dropping to 2% in April 2020 – depending on the pure electric mileage of the vehicle.
This has served to slow down sales of EVs, contrary to the Government's own ambition to encourage their take-up, as set out in its 'Road to Zero' environmental strategy.
At the same time, the scheme for encouraging sales of ultra low emission vehicles, called the Plug-in Car Grant, has been radically reformed so that plug-in hybrid vehicles (PHEVs) have now been excluded from the incentive.
The Government astonished many experts by its unexpected U-turn over plug-in grants which were reduced from £4,500 to £3,500 for electric vehicles, and effectively abolished for all plug-in hybrid cars.
The changes, which came into force at the end of October, applied to plug-in hybrid cars with a range of less than 70 zero emission miles, which now no longer receive any form of financial support.
The Department for Transport (DfT) explained the move by saying that the Plug-in Car Grants were introduced in 2011 to help promote cleaner cars and meet emissions targets, but that it was now time to focus support on zero-emission models such as all-electric and fuel cell cars.
Fleet Alliance comment: A very confusing approach by the Government. We would like to have seen the lower rate of BiK for EVs brought forward to this April, rather than April 2020. And the move to end the Plug-in Car Grant for PHEVs seems totally contrary to the Government's stated intention of moving more people into cleaner vehicles and will also create a drag on demand.
The demonisation of diesel
The Government's message regarding the long-term future of diesel has all but wrecked the diesel market in the UK with sales falling month on month, causing manufacturers to cut back production.
And yet the newest generation of Euro 6d diesels are, thanks to advances in engine technology, the cleanest ever built, with low levels of nitrous oxide and carbon dioxide.
We firmly believe that the latest generation diesels can still play a key role in fleet policy, especially for long distance business drivers. Combined with a blend of petrol cars, hybrids and electric vehicles, they can deliver a performance that few other models can match.
And we are advising clients to consider them as part of fleet policy as they are ideal for many businesses.
However, rather than incentivising these new, cleaner diesels and utilising them as a stepping stone to a zero emission future, the Government increased the tax surcharge on diesel cars from 3% to 4% from April this year – unless they met the RDE2 standard, which applied to all new registrations from September 2019.
However, independent testing suggests some models already available and in the pipeline are already compliant with the new regulations.
Fleet Alliance comment: We believe the current generation of clean diesels, some of which already meet RDE2 standards, could and should be used to bridge the gap between the current ICE generation and the power trains of the future. For now, fleets should not discount diesel when it's still the most appropriate choice for their drivers in many cases.
CO2 emissions increase for first time in 20 years
The anti-diesel agenda led to new car CO2 emissions rising for the first time in 20 years as more drivers switched to petrol or alternative fueled vehicles
Figures released by the Society of Motor Manufacturers and Traders (SMMT) showed that carbon tailpipe emissions rose for the first time since 1997, with new cars averaging 121.04g/km, up 0.8% on 2016.
The increase was attributed to the slump in sales of diesel cars which are generally more fuel efficient and produce less CO2 than petrol equivalents.
The improving fuel economy of petrol models and their cheaper list price really can help to make them as financially viable to run as a diesel. But although petrol has an increasing role to play in the fleet mix, and the growing number of petrol sales confirms that, in many instances diesel is still the answer, especially for high mileage fleets.
Fleet Alliance comment: It is an irony of the Government's clean air policy that, in denigrating diesel, it has succeeded in producing the first increase since 1997 in the very gases behind the destructive phenomenon of global warning.
EVs get rated. But PHEVs left wanting
Earlier this year, HM Revenue and Customs (HMRC) introduced an Advisory Fuel Rate (AFR) for 100% electric cars, with effect from September 1, at 4p per mile, following pressure from the fleet industry.
The new Advisory Electricity Rate is now published alongside AFRs for petrol, diesel and LPG (liquefied petroleum gas) cars and, as before, will be based on engine size. The fuel rates are used by employers to reimburse employees for business travel in their company cars, or by employees to repay the cost of fuel used for private travel, and are deemed to be tax and National Insurance-free.
However, plug-in hybrid and hybrid cars will continue to be treated as either petrol or diesel models for mileage reimbursement purposes, and will not have their own AFR, despite the fleet industry lobbying for their introduction.
Fleet Alliance comment: The fleet industry has been campaigning for some time for plug-in hybrids to have their own fuel rates, which would seem to us to be long overdue especially now that we have separate advisory fuel rates for EVs.
---
You also might like…
If you liked this article then check out our posts about similar topics
Ready to make the management of your fleet more efficient?
Request a call back
---