Four fleet trends for 2020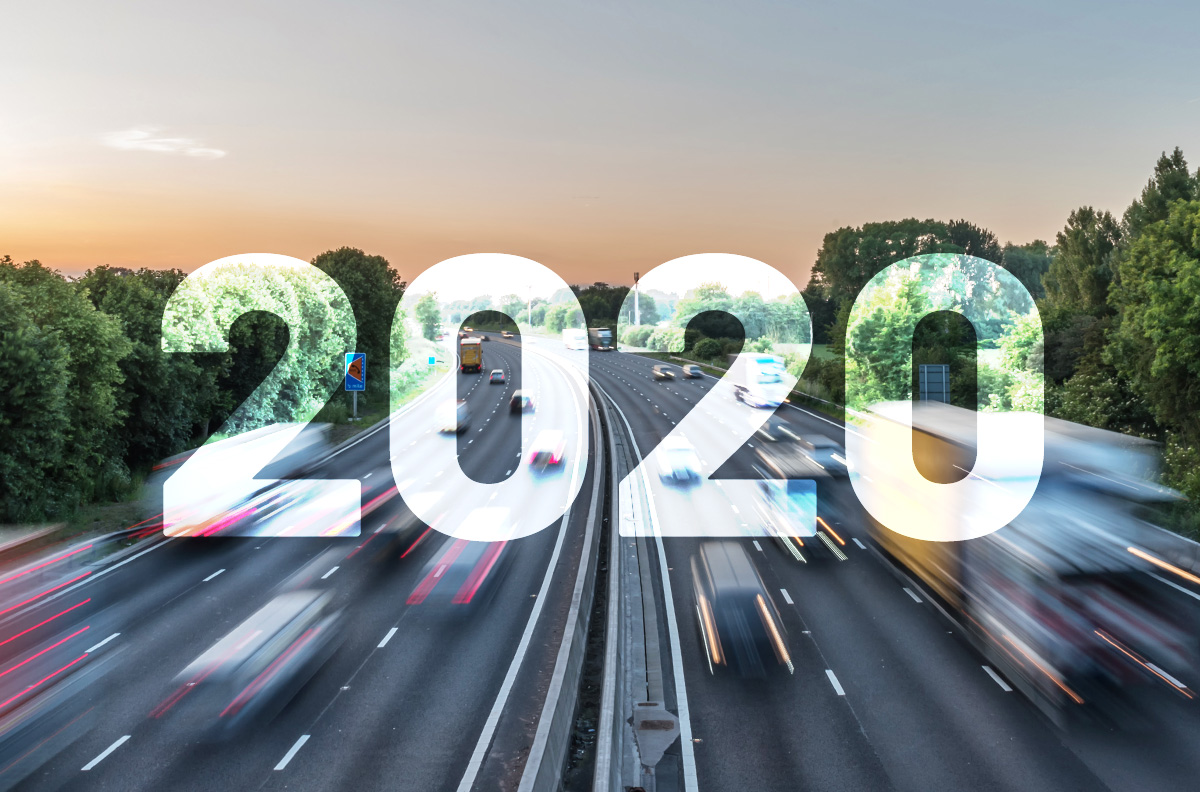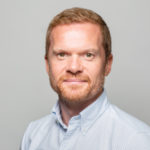 Posted by
Martin Brown
January 2020
So here we are – a new year, a new decade. And with boundless opportunities – if we wish to grasp them.
But that's the point of new year resolutions, isn't it?
Will yours be a dry January? Will you go the full course, or slip to temptation?
And will all meat and dairy produce be off your plate through the complete month of Veganuary?
Whatever your resolutions – from momentous life-resetting  goals to those tiny steps towards lifestyle change – I wish you every success.
But what of our fleet industry? What steps will that be taking in 2020?
Over the odd Christmas mince pie I've been contemplating what sort of changes we can expect to see in fleet during the new year. Here are my four fleet trends to watch out for.
Fleet trends 2020 1: decarbonisation
From Greta Thunberg's scolding of world leaders at the UN to the relentless Australian bushfires, the effects of global warming are becoming uncomfortably obvious. It's not something that has been ignored by the auto industry as it's put electrification firmly into top gear.
Volkswagen is the manufacturer to watch. It's already stated that its strategic target of producing 1million electric cars will be reached two years earlier than its planned date of 2025. And in 2020 we'll see the launch of its all-new fully electric car, the ID.3.
Thomas Ulbrich, Volkswagen brand board member responsible for E-Mobility has gone on record already this year saying that "2020 will be a key year for the transformation of Volkswagen. With the market launch of the ID.3 and other attractive models in the ID. family, our electric offensive will also become visible on the roads".
And I think that's a significant point: visibility of the electric revolution.
And if the electric revolution is happening, fleets cannot be immune to this decarbonisation process.
So what can be done to move away from standard petrol and diesel models towards ultra low emission vehicle choices?
Fleets need to start thinking and planning how to effect a lower carbon fleet footprint. If that's not been done so already, then it must be number one on the fleet 'to do list' for 2020. If you need some help, we have a White Paper on the topic: Taking your fleet electric.
Fleet trends 2020 2: mobility solutions
The quest for assisting staff to travel from A to B in the most efficient manner is still taxing many in the fleet industry. For BMW and Mercedes it all became a bit too much: at the back end of last year the two companies pulled their joint car sharing DriveNow/Share Now venture in the UK and Europe.
Despite this setback, the many strands that comprise a mobility solution are being pulled together with smart apps that can assist corporates and individuals meet their travelling aims. True, we are not yet in the year of a Connected, Autonomous, Shared and Electric (CASE) auto infrastructure. But that doesn't mean fleets should overlook what is available, such as the provision of joined up car rental, air travel, train travel and ride hailing.
The issue of corporate mobility is the subject of one of our White Papers – for further information you can download it here.
Fleet trends 2020 3: the re-emergence of the company car
The re-emergence of the company car – if it ever really went away – is closely linked to the first trend of decarbonisation.
While I appreciate many corporate fleets had been considering whether the company car remained a suitable employee benefit or retention tool, HMRC's eventual publication of the company car rates for 2020/21 suggest that corporates should reconsider their position once more.
The headline grabber for me is the fact that you can run an electric company car over the next three years for 0% tax in year 1; 1% tax in year 2; and 2% tax in year 3. The savings for company car drivers in taxation and for employers in NI contributions are significant.
The second headline grabber is for fleets that aren't ready for the full step towards EVs, is that a PHEV (Plug-in Hybrid Electric Vehicle) with a zero emission range of less than 30 miles will qualify for 12% tax in year 1; 13% tax in year 2; and 14% tax in year 3 (rates will differ slightly depending if registered pre- or post April 06, 2020).
What's more, PHEVs with greater zero emission mode capability qualify for further company car tax discounts than those I have mentioned.
And let's not forget the diesel, because for some fleet drivers the sheer range offered by diesel, and the daily mileages they require, make diesel the only viable option. The list of vehicles that are now RDE2 compliant – which means they lose the 4% diesel tax penalty – is growing. It ranges from a BMW 2 Series Active Tourer (BIK from £111 a month), a Mercedes A-Class (BIK from £128 a month), Range Rover Evoque (BIK from £165) to a Vauxhall Astra (BIK from £91 a month). And plenty more.
Taken together that's a compelling list of reasons – EV, PHEV and RDE2 diesel – for the company car to be a significant player in 2020.
Fleet trends 2020 4: mindfulness
On Saturday January 04, all of the 32 FA Cup third round ties in England featured a short film narrated by the Duke of Cambridge prior to kick off. The film encouraged football fans to look after their mental health.
Mental health – a stable mind, life balance or mindfulness is becoming increasingly important. How do you approach the stresses and strains of daily life?  It's something that fleets should embrace.
The number of fatal road accidents has remained stable since about 2010 in the latest government statistics, but it's believed 25% of all accidents involve at-work drivers. How can this be driven down?
Introducing mindfulness is one way – unrealistic diary schedules need rethinking. Can meetings be performed via apps rather than on a face to face basis? And what support do drivers need?
While these might sound more like HR issues, they should certainly be part of the wider fleet remit. It's certainly something as a business that we have introduced successfully at Fleet Alliance.
So there  you have it – four trends that will help shape 2020 – even if your resolutions don't last the distance! Have a great 2020.
---
You also might like…
If you liked this article then check out our posts about similar topics
Ready to make the management of your fleet more efficient?
Request a call back
---