Travelling abroad with your company car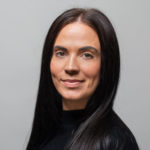 Posted by
Susan Graham
July 2019
If you are travelling abroad and wish to take your vehicle, you will need to request authorisation documents from your lender.
It is a legal requirement to have a VE103 which is 'Vehicle on-hire Certificate" when travelling abroad with a leased, hired or rented vehicle. The VE103 authorises the driver to use the vehicle and removes the requirement to carry the original V5 registration document.
Due to the volumes involved and the requirement to issue original documents, lenders ask for 14 days notice for this service.
You will need to provide the following information when requesting a VE103:
Driver's name
UK address as on driving licence
Contact telephone number
Date of travel
Countries to be visited
Any additional driver names.
There is often an admin fee for this service which is invoiced directly to you when the document is raised. Payment will be taken by direct debit.
How do I request a VE103? Call your finance provider's driverline and select the option for foreign travel.
Please note: Funder Admin Fees can also apply. Depending on the Funder this can vary from £0 to £24.
You also might like…
If you liked this article then check out our posts about similar topics
Looking for help with something else? We're here for you.
Request a call back
---