How to avoid end of contract charges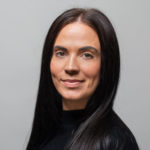 Posted by
Susan Graham
July 2019
Finance providers have very clear de-hire damage rules and charges which often makes it difficult for us to dispute any charges on your behalf. Here are some tips on how to avoid costly damage invoices when you return your lease vehicle at the end of your contract.
Repair any damage as and when it occurs, rather than waiting until the end of the contract as minor damage can worsen if left unrepaired. For example, the smallest of chips can fall out-with fair wear and tear specifications if it is left to rust. If you use e-Fleet for Vehicle Inspection Reporting (VIR), this can be a useful way to record any damage during the term of your contract.
When assessing damage always refer to the BVRLA Fair Wear and Tear Standard. This industry-wide accepted standard applies to all leased vehicles regardless of age or mileage. Separate guides for cars and LCVs are available here: Fair Wear and Tear Guide.
Ensure your vehicle is properly checked over for damage prior to booking collection giving yourself plenty time for any necessary repairs. Finance providers will assess your vehicle in line with the BVRLA Fair Wear and Tear Standard.
Always use a reputable company who can complete work to a professional standard and provide a full warranty. It is advisable to keep all invoices or receipts for your repairs as finance provider can charge for 'poor repairs'. If this were to happen, you may wish to raise the issue with the garage who completed the work.
Make sure you return all items with the vehicle that you received at the point of delivery, such as spare keys, locking wheel nuts, service books etc. These cannot be posted on after the collection takes place.
Ensure that you check and agree with any damage noted on the handover sheet before signing for collection. A complete and detailed inspection will not take place until the vehicle reaches auction (this fact should be stated on the collection confirmation).
Points to Remember
Repair damage as and when it occurs and use a reputable repairer.
Consult the BVRLA Fair Wear & Tear standard when assessing damage.
Ensure that you agree with any damage noted on the handover sheet before signing for collection.
Should you have any queries, please contact the Fleet Alliance Support team on 0345 601 8407.
You also might like…
If you liked this article then check out our posts about similar topics
Looking for help with something else? We're here for you.
Request a call back
---