The zero emission car you can fill up at a fuel station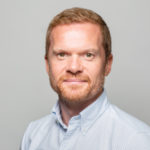 Posted by
Martin Brown
November 2013
What's the lowest CO2 emission car on your fleet?
An electric Nissan Leaf perhaps? Or is your fleet considering the new BMW i3?
On the fleet we manage for our clients, the lowest CO2 model we run is the Toyota Auris Hybrid.
With CO2 emissions of 91g/km, and combined fuel economy of 72.4mpg, it's a real low carbon company car competitor for many fleets – see the Fleet Alliance top 10 cleanest models in our latest news release.
But I've just had a chance to drive the future of low carbon fleet motoring. Here's a clue: it's a zero emission car. But it's not a plug-in electric charge car.
Got it yet?
OK, here's another. The only exhaust emission from the tailpipe is water – clean enough to drink. If you're still wondering, I'll put you out of your misery – it's Hyundai's ix35 hydrogen fuel cell car.
The hydrogen Hyundai isn't that far away from being on our roads – it's due to go on sale in 2015. By that time the government is committed to 70 operational hydrogen filling stations around the UK in all of the key urban areas and main motorway routes. Within 10 years it's planned to grow that network further to 300 hydrogen filling stations.
Filling up is much the same experience as a petrol or diesel car – and it uses the existing infrastructure, too.
With a range of 400 miles, the Hyundai ix35 Fuel Cell – to give the car its proper title – does not suffer the range anxiety of an electric car.
And filling up is much the same experience as a petrol or diesel car – and it uses the existing infrastructure, too. So the Hyundai is very similar to a normal fleet car. Except the emissions are zero.
And the other big difference – which I discovered when I had the chance to drive a model at Hyundai's HQ – was how quiet and relaxing it is to drive. And how incredibly responsive it is, too. Hyundai says the 0-62mph time is 12.5 seconds, but it feels quicker than that. Top speed is 100mph.
I suppose I shouldn't be surprised. It is basically an electric car which generally deliver a good driving experience – I particularly like the 'instant-on' torque. But the Hyundai is an electric car that doesn't require topping up at the mains every 80 miles. Instead it creates electricity on the move thanks to the chemical reaction between hydrogen and oxygen. This takes place in a fuel cell situated below the boot area and rear seats, so there is some loss of carrying capacity: 436 litre boot capacity versus a standard ix35's 591 litres.
There are other drawbacks. The refuelling infrastructure is not in place yet and the price of the Hyundai ix35 Fuel Cell is likely to carry a hefty premium although, as with electric vehicles, expect it to qualify for the £5000 plug-in government grant.
But as a fuel of the future, and a future fleet choice, the ability of hydrogen to generate zero carbon tailpipe motoring is right up there – and currently being tested by several local authorities. It could form the exciting prospect of a unified zero emission fleet strategy when combined with electric cars for users who don't have range requirement issues.
And best of all, it feels like a normal car to drive and fuel. Only quieter.
---
You also might like…
If you liked this article then check out our posts about similar topics
Ready to make the management of your fleet more efficient?
Request a call back
---