You're fired! Petrol and diesel engines get the bullet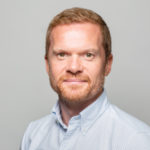 Posted by
Martin Brown
July 2017

You can almost see Lord Sugar pointing his finger at the quivering offenders – in this case not a wannabe but the very internal combustion engines that have powered company car fleets for years.
But in a dramatic statement today, the Government has announced that the sale of new petrol and diesel engined cars will be banned from 2040.
It's part of a drive to ensure the air we breathe is cleaner; few would argue against that.
(And also to ensure that the Government fulfils a high court order to present its clean air for cities plan, I might add).
Politics aside, the government is scoring into an open goal – diesel has been receiving a kicking for the NOx emissions and sooty particles it produces that are associated with asthma and heart disease, particularly in urban environments.
VW's 'dieselgate' emissions cheating diesel tech scandal has further served to blacken the reputation of diesel.
And now, just last weekend, the EC is probing allegations of a price fixing cartel of German manufacturers which also includes the possibility of emission cheating devices.
Anything to clean the air, so to speak, about car emissions must be welcome.
And indeed it is. The sooner we accelerate to greener technologies the better. The choices are out there to reduce emissions, ranging from hybrid technology to full battery electric vehicles. Fleets are already making that decision anyway.
Last week we announced that carbon emissions from the Fleet Alliance fleet had fallen to an all-time low: in the last six months, the average CO2 emissions of cars ordered has been 115g/km.
In 2014 the average CO2 from our fleet of 25,000 vehicles was 123g/km, so the CO2 fall represents a 6.5% drop in emissions as corporate clients seek greener motoring choices for both environmental and taxation reasons.
I can only see this trend accelerating.
Greener technology is becoming more readily available from all car manufacturers. Recently Volvo announced that all of its new models from 2019 would feature a degree of electrification – in other words, you will not be able to buy a new Volvo model in two years' time with only a petrol or diesel engine.
Some move by Volvo.
And then yesterday MINI announced that it will commit to an all-electric MINI within two years to be built at the company's Oxford plant, while the BMW Group was committed to selling 100,000 vehicles featuring electrification this year.
Ambititous targets, all achievable.
But what we need now is the electrified infrastructure to support the government's intentions.
There is a lot of work to be done here, which should not be underestimated. For manufacturers and more importantly the government, the clock is ticking. However, with 23 years until the ban is put in place there is plenty of time to carefully consider how we can help our clients go green.
Then we will truly see the real growth in our greener future.
---
You also might like…
If you liked this article then check out our posts about similar topics
Ready to make the management of your fleet more efficient?
Request a call back
---