What's eco-Fleet all about?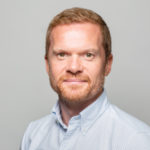 Posted by
Martin Brown
July 2016

Regular Fleet Alliance customers may have noticed our new eco-Fleet green newsletter dropping into their inbox recently.
eco-Fleet is all about discussing and communicating issues about greener fleets. It seems particularly relevant at the moment given the rise in fuel prices we're experienced post-Brexit.
So what is eco-Fleet? It's not a product or service, it's basically our commitment that we'll ensure that any advice we give to you, every vehicle supplied, every decision made on your behalf is future-proof, cost-effective and sustainable.
That means we'll help you understand all the different green car choices: hybrid; plug-in hybrid; full electric vehicle; even hydrogen fuel cell. At the same time, we'll also make you aware of any changes to legislation and taxation that may affect your choice of fleet vehicle.
The market for alternatively fueled vehicles is experiencing explosive growth as manufacturers embrace a non-fossil fueled future.
Both Hyundai and sister company Kia, will be offering ranges of alternative fueled cars in the coming months. Hyundai has the Ioniq hatch – you can choose between hybrid and full electric versions, when it goes on sale later this year. Later the range will be extended with a plug-in hybrid model. No chance of a mix up there then….
Perhaps even more interesting is what Kia has done with exactly the same platform that underpins the new Nero SUV. Also launched as a hybrid, it will eventually be offered as a plug-in hybrid too. The Nero straddles two areas of the market that are experiencing significant growth – the hybrid and SUV/Crossover markets, which is something new and likely to add further confusion with that extra choice.
So eco-Fleet will help enlighten some of that possible muddle and provide the benefits of implementing its principles on your fleet. The most obvious one is the reduction in costs – not just to your company, but even to your drivers too, so there's a double benefit. Greener vehicles cost less to run and benefit from lower or no vehicle excise duty. For the drivers, they will benefit from lower benefit-in-kind taxation rates – which will also mean as an employer your NI contributions on the benefit are reduced, too.
If the thought of saving money isn't a big enough carrot for your drivers to change their driving habits, we can offer a three-stage approach to greener driving. These revolve around driving training, risk assessment and even informed vehicle choices.
Then there's the positive environmental impact an eco-Fleet will have on your business. So far we've managed to reduce the CO2 emissions on our clients' fleets by an average of 13%. That adds up to around 13 billion grams of carbon dioxide saved – the equivalent of taking 2,800 vehicles off of our roads.
I'm also very proud of the fact, that by helping clients choose the right technology, we've driven down the average carbon emissions ordered by clients to an new low of 116g/km – that's 13% lower than the average for new vehicles ordered in the UK.
You can expect more about eco-Fleet with our bi-monthly newsletters. There's also our White Paper you can download: I want an eco-Fleet which gives you a good overview of the issues.
Whether you decide eco-Fleet or not, you can expect the same award-winning levels of customer service from my team as standard. But no doubt with a green tinge!
---
You also might like…
If you liked this article then check out our posts about similar topics
Ready to make the management of your fleet more efficient?
Request a call back
---