What are the best company cars on the market?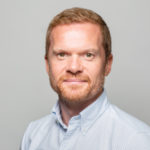 Posted by
Martin Brown
February 2016
Each year we run an awards competition to find the best company cars for SME businesses.
These awards are the SME Company Car of the Year Awards, which this year were very kindly supported by Fleet Alliance.
The awards are simple in concept: manufacturers enter the cars they think are winners; we have team of experts from the SME market (including Martin Brown, md of Fleet Alliance) who judge the awards, considering elements such as CO2 emissions, leasing costs and whole life costs. The judges are presided over by the Chairman of the Institute of Car Fleet Management.
In other words, it's completely independent from the editorial team – as it should be. And based on good company car practice.
It's also fairly simple in terms of categories: we think most SMEs think along pretty straight lines when it comes to cars. There's compact cars and large company cars (depending on what your job function is) and director's cars – for the SME bosses.
We also throw in best value company car (a combination of P11D value, low company car tax and running costs) and best green car, as this is where the future is heading – cars qualifying for the 100% First Year Writing Down Allowance.

So what were the company car winners?
Best Value SME Company Car: Mercedes C 350e PHEV Sport Auto Saloon
No sniggering at the back of the class! A Mercedes can be good value, especially when it's a hybrid like this: 0-62mph whizzes past in under six seconds; CO2 emissions are just 48g/km; the BIK band is 5%; it's brilliantly fuel efficient; and running costs are low, low, low. What's more it wears the three-pointed star. What better value can you get?
Best Compact SME Company Car: MINI 1.5 Cooper D 5-door Hatch
When MINI added a two further doors to its delightful little go-kart hatch, it instantly became a big business hit. Here was all the premium desirability of the MINI brand in a bodystyle that was practical for business use. Plus there's nearly 80mpg fuel economy without sacrificing any of the fun-filled MINI's character. Job done.
Best Large SME Company Car: Jaguar XE 2.0d R-Sport 163PS
What's the usual company car tick list for this sector. Audi [tick], BMW [tick], Mercedes [tick]…Jaguar [whoaah! Pardon?]. Jaguar's new British built XE saloon gate-crashes the German premium party with its brilliant new sub-100g/km XE that oozes desirability yet delivers for the FD too. It's bang on.
Best Director's SME Company Car: Jaguar XF 2.0d R-Sport 180PS Auto
Err…what's this? Another Jaguar on the winner's rostrum? Quite. Last year Jaguar did more than nip and tuck the XF, but gave it a whole new aluminium chassis, an engine that's quick but only cranks out 114g/km, wonderfully communicative steering and those looks which are still to die for. The FD might need a double take, but it's  sure-fire winner.
Best Green SME Company Car: Audi A3 Sportback e-tron
The Audi A3 has always been a popular company car choice – but the new e-tron points to the future with its plug-in petrol/electric hybrid drivetrain. CO2 emissions are but 37g/km, it costs pennies to run, and for around town it can go about its business quietly: on electric motor alone. It combines premium class quality and desirability with outstanding cost effectiveness and greenness. It's the future.
And finally, which car did our judges pick as their SME Company Car of the Year?
Here's a clue: it's British, features a British built engine, and drives like a dream – it's the Jaguar XE. Make sure it's on your choice list!
You can read more in the special Fleet Alliance supported SME Company Car of the Year 2016 section on Business Car Manager [http://www.businesscarmanager.co.uk/category/cars-reviews/best-company-cars/sme-company-car-of-the-year-awards-2016/]
---
You also might like…
If you liked this article then check out our posts about similar topics
Ready to make the management of your fleet more efficient?
Request a call back
---