We are the best!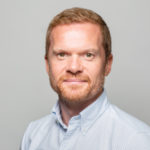 Posted by
Martin Brown
October 2014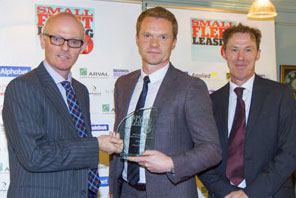 As red-letter days go, this one in London last week was pretty awesome.
For the second successive year we were voted the Best Small Fleet Leasing Company in awards run by the business motoring website for SMEs, Business Car Manager.
To be honest, I was really surprised. Not because I don't think we're good enough. I do.
But simply because the sector has become so much more competitive. And having won the award last year, it's rare to win the overall award on the bounce.
But I have to say it was really pleasing, not least because experts of the leasing sector judged the entries – so they have fully recognised our all-round competence and expertise in the sector.
But it is also really gratifying to know that we are getting things right. Not that we shall get complacent. There's always room for improvement. Always.
It's our people, and their commitment to customer service at Fleet Alliance, that really makes the difference.
But while myself and commercial director David Blackmore were able to lap up the applause at the awards luncheon, the award we received says much about our processes and more importantly our people. Because it's our people, and their commitment to customer service at Fleet Alliance, that I really believe makes the difference.
It was echoed by one of the judges who said: "Fleet Alliance has a comprehensive offering to clients of all sizes and the dedicated approach to their people does have a significant and positive impact on their customer service."
I couldn't ask for better than that!
So as well as winning the overall prize, we also won the categories for Best Small Fleet Leasing Company for over 250 sales, and Best Small Fleet Leasing Company Customer Service Excellence Award.
Congratulations then to our staff, who underpin all we do; and to our customers – industry recognition that we are the best in the business to service your needs.
We shall endeavour to remain the best.
---
You also might like…
If you liked this article then check out our posts about similar topics
Ready to make the management of your fleet more efficient?
Request a call back
---