Using the Commonwealth Games to promote fleet safety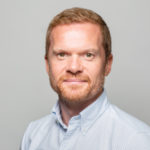 Posted by
Martin Brown
July 2014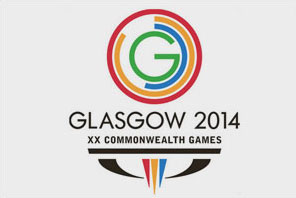 I'm not one for making a huge deal of where Fleet Alliance Towers is located. We're a national company after all. But not this time. We're home of the Commonwealth Games.
I'm really excited for the city, and for the regeneration it brings to the parts of Glasgow along the Clyde – and for the sheer exhilaration of the spectators watching top athletes compete for gold. It should be quite spectacular. And it's all happening here, in Glasgow.
But I also think it's a time to celebrate the unsung heroes who compete for charity with the only publicity being provided by our fabulous Facebook page
People like our own Stuart Naismith who, along with the Rotary Club of Renfrew, recently completed the Hippo Cycle in aid of Leukaemia & Lymphoma Research. It was really a case of up hill and down dale for 72 miles – seven times around the Isle of Cumbrae – topped off by 391 foot hill climb. Phew!
Stuart raised £500, which we matched to take his fundraising to £1,000. In total the event raised a brilliant £4,000.
Like Stuart, I have been known to don the odd bit of dodgy lycra and with my innate athleticism (ahem!) turn the pedals for many miles. And it's at times like this, when you see the world from a two-wheeled perspective, that you realise how vulnerable cyclists and motor cyclists can be to the four-wheeled variety.
I recently saw a report from safety experts IAM saying that failure to look properly is the most frequently recorded factor in all accident types. It's the "sorry mate, I didn't see you" moment – or SMIDSY. And when you're cycling, you are particularly vulnerable to this. It's happened to me – even with my brightest helmet on.
The IAM says that in the last six months 70% of motorcyclists, and 80% of cyclists reported being involved in a SMIDSY moment with a larger road user.
Of course, cyclists must do as much as they can to make themselves visible to other road users – and jumping red lights really doesn't help. But that's not the point – it's the potential to save lives and serious injury that concerns me.
So fleet drivers, I'm using the celebration of the Commonwealth Games, with its variety of sports – including Olympic champion and Tour de France winner Sir Bradley Wiggins competing in the indoor pursuit – to think twice about what's around you.
You might be in a hurry to get to that meeting – but it's not as vital as accidentally pulling out on a cyclist or a motor cyclist because you had a SMIDSY moment.
Enjoy the games and celebrate Glasgow's hospitality and what it has to offer. I shall be – by donning my lycra and emulating Sir Bradley, in my own way – by pedalling down to the pub..!
---
You also might like…
If you liked this article then check out our posts about similar topics
Ready to make the management of your fleet more efficient?
Request a call back
---