Transitioning from diesel to greener fuels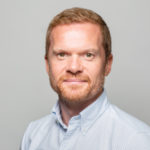 Posted by
Martin Brown
August 2017

So the combustion engine will be consigned to history in 2040 that much we know (see my previous blog: You're fired – petrol and diesel engines get the bullet).
While we have been keen green backers as a progressive option for fleet for some considerable time, petrol and particularly diesel vehicles still have their place in a corporate fleet. And will continue to do so for a little while yet.
If you consider figures from the DVLA's UK car statistics from 2016, it showed that diesel power for cars totalled a significant 39% and as expected it's the engine that mostly powers vans at 96%. So while electricity might be the future, diesel is still a great fleet tool — offering a range that just can't be matched by plug-in, or full-electric vehicles.
Other issues for PHEVS and electric cars on top of the range, is the charging infrastructure to support the government's intentions to clean the air. It's getting there, but it's much easier to fill up a diesel or petrol car from one of the thousands of branded or supermarket fuel stations.
Then, there's the increased costs and reliability of these vehicles. The reliability isn't really in question and you only have to see how many Prius private hire vehicles that are on the streets to realise that this sector have really embraced cleaner technology. However, the cost of PHEV or electric models, although coming down thanks to more models being released, are still more than their diesel or petrol equivalents.
Still with 23 years until the ban comes into force, there is time to solve all of these problems. We will continue our commitment to help our clients make the right green choices as they transition from current petrol and diesel choices to cleaner and greener options.
However, if you want to start moving into greener choices now, here are five favourites I have selected that are available now to green up your fleet.
Mercedes-Benz C300-h
Good to drive and even better to look at, the hybrid version of Mercedes compact executive boasts ultra-low emissions of 94g/km.
Mitsubishi Outlander PHEV
No surprise that the UK's most popular ULEV is the one most of our customers choose — with 78% of our ULEV orders made up of this Mitsubishi Crossover. Why is it popular? Well, the Outlander is practical, well-equipped and is pretty good to drive. Good on benefit in kind as well thanks to it plug-in hybrid drivetrain enabling shorter journies to be undertaken in electric-only mode.
MINI Countryman Cooper S E
Could this recently launched MINI topple the Outlander as the most popular ULEV? Well, I reckon it's off to a good start, still offering the keen drive expected of a MINI, but with just 49g/km emissions and  official 134.5mpg consumption.
Toyota Prius
Yes, the looks are perhaps an acquired taste, but there's more to the iconic Prius hybrid now than just cheap running costs. Also available as a plug-in version, the latest Prius is much nicer to drive, with more space in a well-equipped interior. And company car tax? From just a 13% tax banding. Easy to see its appeal.
Volvo XC90 T8
Drives like a standard and very fast version of Volvo's range-topping SUV, but on top of the 395bhp performance, the T8 also offers impressive 49g/km emissions and 134.5 mpg. It's expensive though, but really sets the standards for SUVs.
---
You also might like…
If you liked this article then check out our posts about similar topics
Ready to make the management of your fleet more efficient?
Request a call back
---