My top 10 sub-100 g/km cars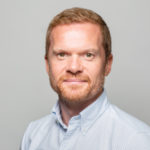 Posted by
Martin Brown
March 2012
Well now, the Chancellor gave us plenty to think about for company cars in his Budget.
There's extra cost – fuel goes up 3p per litre in August (proving that my sneaking suspicion aired in my last blog was, shall we say, wide of the mark).
There's stretching new company car tax targets if drivers want to keep more of their pay packet to themselves rather than hand it over to the Treasury.
And there's demanding new levels of writing down allowances from 2013.
But the one thing the Budget shouted from the rooftops was this: the Chancellor wants us to drive lower carbon cars – or pay the tax penalty. Which got me thinking.
What are my personal pick of cars that are below 100g/km CO2?
Now, before you think there's nothing suitable for a fleet worth considering, let me tell you that I had to leave out plenty of contenders. I might like a bargain, but these cars are great to drive – and you don't need a hairshirt.
I might like a bargain, but these cars are great to drive.
So, in alphabetical order, these are the ones that get my vote:
Audi A1 1.6 TDI (99g/km): The supermini for grown ups
BMW 116d EfficientDynamics (99g/km): Proves low tax doesn't equal small car
Citroen DS3 1.6 HDI (99g/km): It's a MINI, Citroen-style
Fiat 500 TwinAir (95g/km): Characterful engine, characterful car
Ford Fiesta 1.6 TDCi Econetic (87g/km): Compact outside, roomy inside
Kia Rio 1.1 EcoDynamics (85g/km): Small tax bills but large car experience
Lexus CT200h (94g/km): Hybrid tech for premium hatch class
MINI Cooper D (99g/km): Fast MINI leaves taxman behind
Volkswagen Golf 1.6 TDI BlueMotion (99g/km): All you'd expect from a Golf, minus the tax bill
Volvo V50 1.6D DRIVe (99g/km): Stylish estate with no space for tax
---
You also might like…
If you liked this article then check out our posts about similar topics
Ready to make the management of your fleet more efficient?
Request a call back
---