The Usain Bolts of the sports car world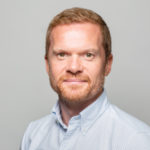 Posted by
Martin Brown
August 2015

I don't mind a bit of athletics. In fact, I've been known to strap on a pair of running shoes from time to time.
I've been keeping an eye on the World Athletics Championship in Beijing – It's certainly an exciting warm up for next year's Rio Olympics.
One of the highlights for me was the grudge match between Usain Bolt and the double doping American Justin Gatlin, where Bolt destroyed Gatlin not once but twice, the second time with a time of just 19.55!
It was a sensational head to head encounter.
But how does the newly crowned 100m and 200m world champion match up to the Usain Bolts of the sports car world? Here's my top five to give Usain a run for his money.
On your marks…
Audi R8 V10
Gone is the V8, in the second-generation R8 you'll have to make do with full fat V10 power; the new R8 might look similar to the old one, but it's been on a diet shedding 15 per cent of its weight whilst also being 40 per cent stiffer. The result is the first Audi to crack 200mph and a 0-62 acceleration time of just 3.2 seconds.
Ferrari 488 GTB
It looks like the old 458, but underneath over 85% of the 488 is all new. Including the engine, which is a 3.9-litre V8, with a pair of turbos bolted to it! Those blowers make the engine more efficient, but even more powerful with 661bhp and a 0-62 acceleration time of just 3 seconds!
Tesla P85D
An electric Tesla in the list of the fastest accelerating cars? You bet! Yes, you have to plug it in, but with 691bhp, four-wheel drive and an Audi R8 V10 rivalling 3.2 second 0-62 acceleration, I don't think you're going to be bothered by the lack of a petrol engine!
Nissan GT-R
Usain Bolt's own supercar of choice; whilst the Nissan isn't as glamorous as the other cars on this list, you can't fault the 550bhp performance from the twin-turbo engine and 0-62 acecleration in just 2.7 seconds. It's the quickest out of the blocks. Like the great man himself.
Porsche 911 Turbo
Slightly overshadowed by faster GT badged members of the 911 range, but the latest Turbo, with 560bhp and four-wheel drive, can still destroy the 0-62 dash in just 3.1 seconds.
---
You also might like…
If you liked this article then check out our posts about similar topics
Ready to make the management of your fleet more efficient?
Request a call back
---