The real business behind a great business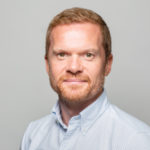 Posted by
Martin Brown
August 2015

I'm currently very excited.
In fact, I usually only get this excited when my football club lift a trophy – but as we're so early into the season it can't be that – however this is yet another big moment for Fleet Alliance, so I think my excitment is well deserved.
Why? Well, let me tell you…
We've just found been shortlisted for the 2015 National Business Awards for Customer Focus, and Employer of the year – for the third year in a row.
Let me just repeat that: third year in a row. Why is this important?
Here's why: it's a Customer Focus award, and here at Fleet Alliance, we believe that customer service is our number one priority; our customers are at the heart of everything we do.
So to do that, we've put a number of initiatives in place to encourage first rate customer service. One of them is 'Fleet Alliance Loves', which encourages…well, encouragement for one, as well as trust, fairness, charitable work and respect for fellow Fleet Alliance staff.
We believe that by looking after our staff, they in turn will look after their clients with the same care and attention.
One such example of 'Fleet Alliance Loves' in action is our commercial director, David Blackmore, who has set himself the extreme challenge of running, kayaking and cycling 168 miles over just three days in support of Maggie's Centres. (Yes he is certifiable….)
(Shameless charity plug: It would mean a lot if you'd concider supporting David's epic challenge: www.JustGiving.com/MaggiesX3)
However, David's efforts are not unique within Fleet Alliance. Over the last six years, we have collectively raised over £200,000 for many charities, with Maggie's Cancer Centres being one of those closest to our hearts.
This links in well with our other nomination for Employee of the Year. Our staff love working here – honest!
This nomination is on top of being voted as one of the best places to work in the UK, by the Great Place to Work Institute back in May.
So perhaps you can understand why I'm sitting at my desk, fist-pumping the air…
The winners will be announced in November.
I can't wait – bring it on!
---
You also might like…
If you liked this article then check out our posts about similar topics
Ready to make the management of your fleet more efficient?
Request a call back
---