The golden star cars of the LA Auto Show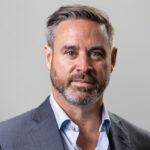 Posted by
Nigel McMinn
December 2021
There have been precious few big motor shows over the past year and a half or so, but the Los Angeles Auto Show 2021 has managed to pack out the stands. Sadly I wasn't there myself to see them first hand, but as a self-confessed car enthusiast, I've highlighted the models that really caught my eye.
As one of the major events for US-based manufacturers, it's often well supported with some key debuts. However, thanks to the relative dearth of motor shows in general, the LA Auto Show 2021, which has just shut its doors a few days ago, attracted a broad range of new entrants.
In particular, there was a real focus on electric vehicles as you would expect from an event held in America's strictest state for car emissions. Nevertheless, this is the US of A. So the traditional V8 was strongly represented, too, offering a deep-throated rumbling counterpoint to the whisper-quiet EVs.
Here's an overview:
Range Rover
Launching any new version from a car as famous as the Range Rover must always be a tricky task. Which, perhaps, explains why the new Range Rover design is very much evolution rather than revolution. That's the case on the surface for the fifth-generation Range Rover at least. But beneath the large expanse of metal and glass sits a thoroughly modern machine. Now featuring a choice of two plug-in hybrids, Land Rover's petrol and diesel units, and a new BMW-sourced V8, the Range Rover is also built on a stiffer platform. Add in a suite of new tech inside and controlling the wheels, and Land Rover's flagship model looks set to continue its imperious role as king of the luxury SUVs.
Kia EV9
Sticking with large SUVs for now (this is the LA show after all), Kia has revealed the EV9 concept. Unveiled following news that the Korean firm will go electric-only by 2035, the EV9 is a US/Middle East/China focused large SUV that will come in as the uppermost model in its 'EV' line-up – following the EV6 launch earlier this year. Twin motors help shift a model the same size as the Range Rover above, as Kia positions itself further upmarket and with an increasing electric focus.
Hyundai Seven
Another large Korean electric SUV, the Hyundai Seven concept is set to become the forthcoming Ioniq 7. This concept is a three-door model, and considering Kia and Hyundai are sister-companies, there should be little surprise that both have showcased a very American concept. Although the restriction to three doors is unlikely to make it to full production, the overall aesthetic, long driving range, and lounge-style interior probably will.
Chevrolet Corvette Z06
The latest version of Chevrolet's racing-focused Corvette shares the same mid-engine layout of the C8 Stingray, but comes with a track-derived V8 producing 680hp red-lined at 8,600rpm. Yes, the complete antithesis to the two electric SUV models above. Production doesn't start until next year, and there are already plans to produce right-hand drive versions of Chevrolet's supercar that can cover 0-60mph in just 2.6 seconds.
Porsche Taycan Sport Turismo
Not wishing to be outdone by the American performance brands, Porsche certainly flew the flag for Europe with the launch of five new models at the LA Auto Show. Although the likes of the Cayman GT4 RS closely matches the Corvette, it is the electric Taycan Sport Turismo that will prove the more crucial model, debuting at LA in GTS form. The estate brings Porsche's Taycan range up to three models after saloon and Cross Turismo, and considering the Taycan has already passed sales of the legendary 911 in 2021, its importance is clear. Expect longer/shorter range models and lower/higher performance versions in due course.
Nissan Ariya
A crucial model for Nissan, the Ariya looks to combine the appeal of the Qashqai with the electric expertise of the pioneering Leaf. Get it right, and Nissan has a sure-fire hit on its hands. Due to launch next year, the Ariya will have a range of around 300 miles, ultra-rapid charging, and a choice of battery capacities. Not a bad looking family SUV either.
Toyota bZ4X
The bZ4X might not be the catchiest name going, but it's a crucial model for the Japanese manufacturing giant – it's set to become Toyota's first dedicated battery electric car. This, alongside the platform-sharing Subaru Solterra, shows Toyota's plans to enter the EV market with an SUV featuring a 280 mile range. It's just the start of seven 'bZ' pure-electric models due by 2025.
MINI Vision Urbanaut
MINI gave a US-debut to its Vision Urbanaut concept in LA. Although it may well be a true concept – so unlikely to go into production – MINI bosses have said that its interior is likely to heavily influence future products. As such, expect clever use of interior space thanks in part to the packaging opportunities presented by electric powertrains, and the use of various lights, sounds, and fragrances to create different 'moods' for occupants.
Fisker Ocean
Returning from a highly conceptual model to one that is confirmed for production, the Fisker Ocean looks set to be one of the most important electric vehicles due out next year. A challenger for the likes of Tesla's Model Y, and further proof of an electrifying shift for the LA Auto Show, the Ocean has ranges available from 250 miles to 'in excess of 350 miles', and an interior made from sustainably-sourced materials.
VinFast VF e35 & e36
Who? Well, yes; few have heard of VinFast. But if the manufacturer matches even half of its ambitions, that won't be the case for long. Another Tesla Model Y competitor, the VinFast VF e35 offers a range in excess of 250 miles, and choice of power figures at around 200hp or 400hp depending on specification. The larger VF e36 comes in above the e36, but both models from the Vietnamese manufacturer are expected to undercut prices of European rivals, despite hardware installed capable of providing significant driver assistance – not driverless, but not far off.
LA Show sign off
It's clear that this year's LA Auto Show featured a curious mix of 'old school' models and future-looking electric cars. Considering the impact the global pandemic has had on everything, not just the automotive industry, it's promising that despite a lack of quantity, quality has certainly shone through.
The models we've previewed are likely either to celebrate the dwindling days of high-performance engine models or feature as the vanguard of the next generation of electric vehicles. Very LA then: a celebration of size and power; and zero-emission sensibility.
---
You also might like…
If you liked this article then check out our posts about similar topics
Ready to make the management of your fleet more efficient?
Request a call back
---