The changing perspective on diesel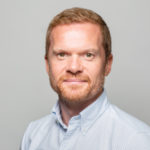 Posted by
Martin Brown
December 2015

It's difficult not to conclude that the company car staple – the diesel car – is being got at. Set up, and shot down.
Once lauded for mile stretching tankfuls, low emission engines, and reduced benefit in kind taxation, the diesel company car is finding itself under fire.
Is it the government changing its mood music?
Recently we've had much background noise about diesel's impact on air quality. And this was followed by The Environmental Audit Committee taking a highly negative view on diesels, suggesting a scrappage scheme to accelerate the move towards hybrid and electric vehicles.
This is what the Chair of the Environmental Audit Committee Chair, Huw Irranca-Davies MP, had to say:
"Tens of thousands of premature deaths are being caused in the UK every year by illegal levels of air pollution on our roads. Despite mounting evidence of the damage diesel fumes do to human health, changes to Vehicle Excise Duty announced in this year's Budget maintained the focus only on CO2 emissions. This was a missed opportunity to also incentivise vehicles which emit less NO2."
Was this part of a co-ordinated softening up process for us? Only weeks later and the chancellor announced in his Autumn Statement that the 3% diesel levy, due to be lifted to diesels cars from the 2016 tax year, was going to stay in place for a further five years.
And then, if we hadn't quite got the message, at this week's BVRLA Industry Conference Transport Minister Andrew Jones gave us this balanced but coded message:
"The government is not anti-diesel. Diesel cars have played and continue to play a valuable role in reducing fuel usage and emissions of carbon dioxide. Tackling air quality is a priority for the government."
The Transport Minister's statement suggests the focus of the government is moving from CO2 emissions to emissions that affect the air we breathe.

The days of diesels are numbered.
While I still believe diesel company cars are absolutely right for many high mileage fleets, if we are to decode the government's messages correctly then we can assume fleets should start considering greener solutions to company car fleets – and by greener I mean non-diesel solutions.
Because that's the way the mood music is taking us. I don't think it's a moment to throw your hands up in despair; it's more an opportunity to reflect on what is operationally correct for your fleet now, and in the immediate future.
If you need some help in considering the alternatives to diesel cars, then we've written a White Paper called 'Going, going green'.
I think this White Paper provides some stimulating thinking about your possible next steps. Have a read and then let us know if you need further assistance in your decision making.
---
You also might like…
If you liked this article then check out our posts about similar topics
Ready to make the management of your fleet more efficient?
Request a call back
---