Ten top benefit in kind beaters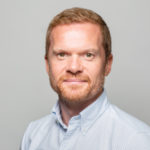 Posted by
Martin Brown
December 2012
Just think about some of the exciting new cars that have been launched recently: the new BMW 1 Series; the new Mercedes A-Class; the new Audi A3; the new Volvo V40; the new Toyota Auris…
The list goes on – and that's before we start thinking about current cars with updated engines, such as Ford's new 88g/km Focus diesel.
All of these offer fleet drivers the opportunity to drive a great car but with reduced benefit in kind exposure – all thanks to lower CO2 emissions.
I might be in a minority of one – it's often the case at Fleet Alliance HQ – but I find this brilliant news. OK, so not everyone gets as excited about this in the office as I do.
Low CO2 emissions also go hand in hand with improved fuel economy. The Chancellor might have cancelled the 3p fuel duty rise in his Autumn Statement, but that doesn't mean anyone can take their foot of the gas (sorry!) when it comes to choosing low CO2 and fuel efficient fleet cars.
It's a message that our fleet customers have received loud and clear: low CO2 emissions reduce benefit in kind and improve your bank balance thanks to better MPG.
That became apparent when I started looking back through our order book earlier this month.
So far, of all the cars we have funded this year, the average CO2 is just 125g/km – that's equivalent to a diesel company car tax banding of 19%.
This compares highly favourably with the current year to date figures from the SMMT, which says overall new car sales CO2 emissions are 133.4g/km, in itself a 3.4% reduction on the 138.7g/km from the same period in 2011.
So what are our 10 cleanest fleet cars? Here's my run-down based on the average CO2 emissions of the cars we've funded.
Low CO2 emissions go hand in hand with improved fuel economy.
VW Golf (113g/km)
The Golf remains a fleet favourite, now in its seventh generation version. Look out for the extra CO2 reducing 85g/km BlueMotion model in 2013.
Audi A3 (114g/km)
The 'Posh Golf' is always hugely popular. And a sophisticated all-new model is being rolled out. Fleet drivers should look out for 99g/km Sportback diesel.
Ford Focus (115g/km)
The latest Ford diesel offers 88g/km CO2 and a 13% percentage banding for benefit in kind. And don't forget the low CO2 petrol EcoBoost models, too.

Watch our video review

VW Passat (118g/km)
When the company car tax rules changed to a CO2 basis in 2002, the Passat was ready and waiting for fleet customers. Ten years later, nothing's altered.
Audi A4 (121g/km)
The popular A4 saloon was updated earlier this year, including a fleet specification 2.0 TDIe Technik version with CO2 at just 112g/km.


Watch our video review

Vauxhall Insignia (123g/km)
Quite rightly, Vauxhall's Insignia remains popular, with TechLine models offering key business specification and a CO2 banding of just 16%.
Skoda Octavia (124g/km)
A new Octavia will be launched next year, but the current Greenline II models  offer the twin benefits of 99g/km CO2 and low P11D – a complete benefit in kind beater.
BMW 5-Series (127g/km)
We all thought the 520D model was not only an exceptional drive, but exceptional on CO2 – at 125g/km. And then along came the 119g/km EfficientDynamics model…
Mercedes C-Class (129g/km)
Mercedes has been quietly updating the C-Class range with better equipment and lower CO2 engines. Pick of the range for us is the 117g/km C220 CDI Executive SE.
Ford Mondeo (130g/km)
The Mondeo remains a brilliant drive, with good equipment levels and diesels that deliver on CO2 – such as the 112g/km 1.6 TDCi Zetec Business Eco 115PS.  All the car that you could want. Without paying very much benefit in kind.
---
You also might like…
If you liked this article then check out our posts about similar topics
Ready to make the management of your fleet more efficient?
Request a call back
---