Ten EVs to put on fleet choice lists today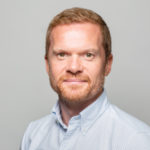 Posted by
Martin Brown
June 2019
It probably won't come as a great surprise to hear that the Government needs to pull its fingers out. No, thought as much.
And the BVRLA thinks the same way. The association says the Government needs to take some huge strides forward – and pronto, please – if it is to meet its own Road to Zero pledge for all cars and vans to be emission-free by 2050.
The BVRLA has analysed the Government's progress, citing Issues with taxation, charging infrastructure and vehicle supply as restraining factors on EV growth, and with around 5 million fleet cars and vans on the road you would think persuading fleet buyers to go electric would be an easy fix to reduce road transport emissions.
Unfortunately not.
The BVRLA's research has highlighted three key areas where the current Government policy is failing.
A lack of clarity over taxes that could be levied on buyers and users of EVs is causing uncertainty and a reluctance to expand EV fleets;
There are still too many holes in the rapid charging network to be able to expand EV fleets into every area;
And the Government can't even lead by example as a target to make 25% of its own fleet ultra-low emission vehicles is currently stalled somewhere around the 2% mark.
So there is some way to go.
Nevertheless, there is plenty of cause for optimism. As I explained in my previous blog EVs to go mainstream there's a huge pent up demand ready and waiting to go I believe.
And one of the issues holding back EV registrations – actually getting hold of one in the first place – seems to be coming under control. Manufacturers are announcing new models, new electric ranges, and new technology on what feels like a daily basis.
To prove the point, as I was writing this, came news that BMW was presenting the future of its sporting M models (pictured above) – and that it was ahead of its 25 models by 2025 electrification programme by two whole years.
So there may have been a restriction on supply up to now but the floodgates are just about ready to be opened. So here's 10 cars you should consider for your fleet. Not in the future. But now.
Nissan Leaf +
Introduced in 2010 as the world's first mass-market electric vehicle, the Nissan Leaf has led the way in making electric driving accessible. The new Nissan Leaf + sits at the top of the range and offers some great benefits. The new 62kWh battery pack offers 55% more capacity and approximately 25% improvement in energy density compared to the 40kWh battery pack. This has given the Leaf + a significantly increased driving range of up to 239 miles (WLTP) on a single charge. Maximum power output and torque have been also improved to an impressive 217PS and 340 Nm, respectively, delivering more powerful acceleration performance.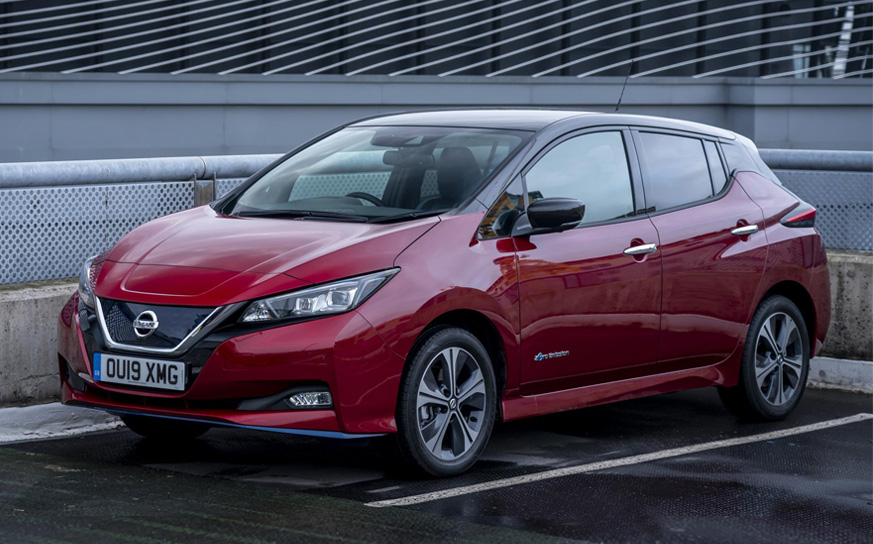 Renault Zoe
The Renault Zoe has consistently proved itself one of the most popular and most accessible EVs in the UK. Now it's got better. There's a refresh for the car's winning looks and battery improvements give a range of some 240 miles.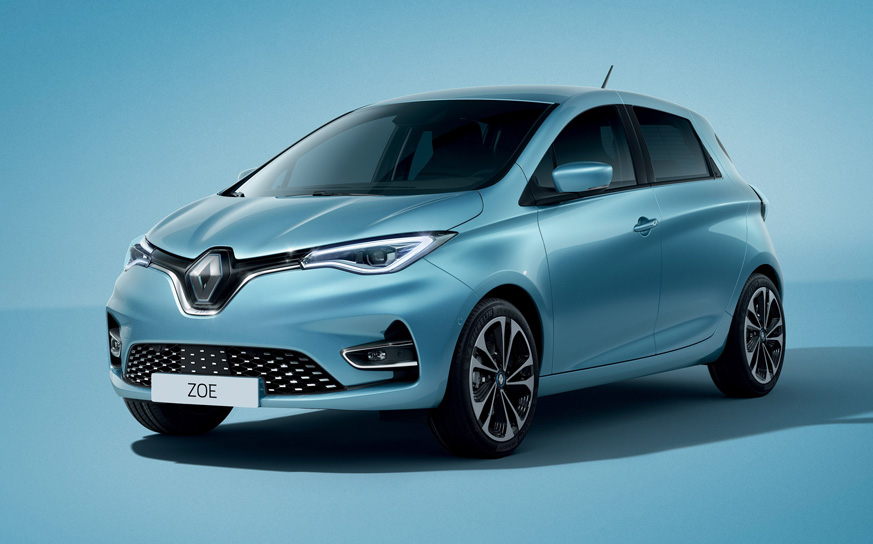 Tesla Model 3
The 'affordable' Tesla. It seems people have been waiting for this car to arrive with some excitement. Tesla set the benchmark for what an EV could be with the Model S, now the Model 3 aims to bring that to the fleet market. It's a direct challenger to the BMW 3 Series, Audi A4, and Mercedes C-Class so it needs to stand out. With a top speed of 162mph and capable of reaching 60mph in 3.2 seconds the Model 3 packs a punch. If you do take advantage of the performance it's also handy to know you have a range of up to 329 miles and can add 170 miles to the range in 30 minutes using one of Tesla's superchargers.
Polestar 2
In case you weren't aware Polestar is a standalone brand for Volvo's premium electric cars. As such you should expect the same attention to detail as you currently find in the rest of the Volvo range; beautiful materials, a light and airy interior, and avant-garde design. Polestar is chasing the same customers as the Tesla Model 3 with this five-door fastback so expect more of the same. But with a Scandinavian twist.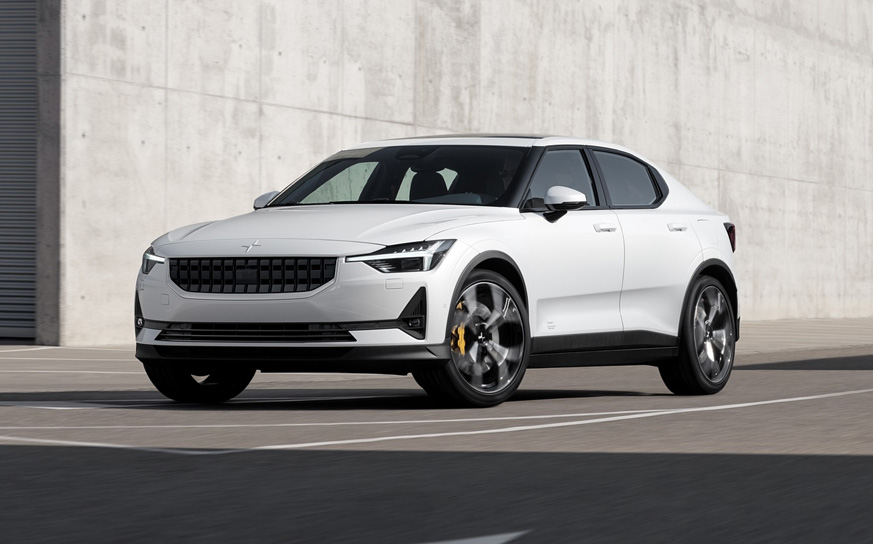 Porsche Taycan
When Porsche first revealed its plan to go electric this car was known as the Mission E Concept. Four years later it's the Taycan and it's coming soon. Very soon. This premium four-door saloon will generate a massive 590bhp from two electric motors, be capable of hitting 60mph in under 3.5 seconds, and thanks to low slung batteries it will handle beautifully. It's a Porsche, what did you expect? One for the CEO to put on the choice list.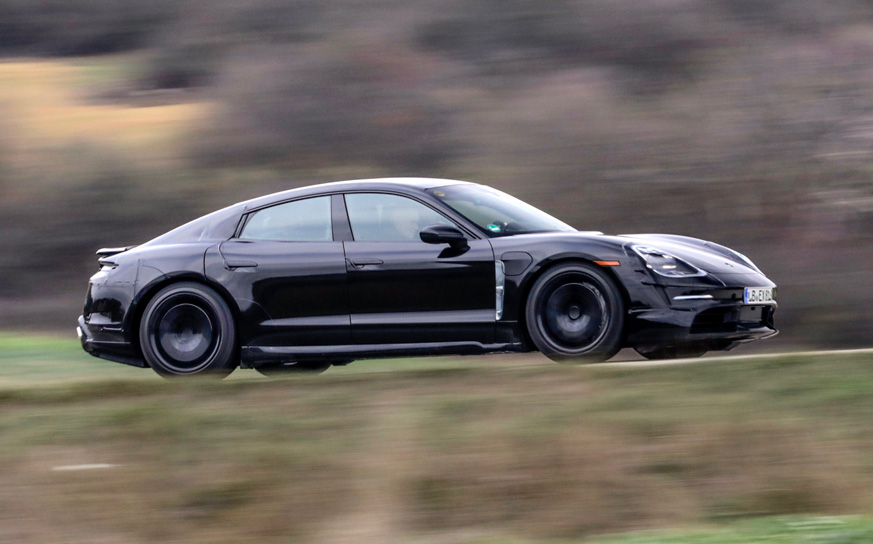 Aston Martin Rapide E
Another iconic performance brand to go electric is Aston Martin. The Rapide E was revealed in Shanghai earlier this year and is sure to feature at the top end of fleet market choice lists. For a start it's an Aston Martin which automatically qualifies it as one of the prettiest cars in the world. The electric bits sit where the legendary V12 would normally hide and they deliver their power to twin rear-mounted motors generating around 600bhp and enough torque to remove the tarmac from the road. Another for the CEO's choice list. Only.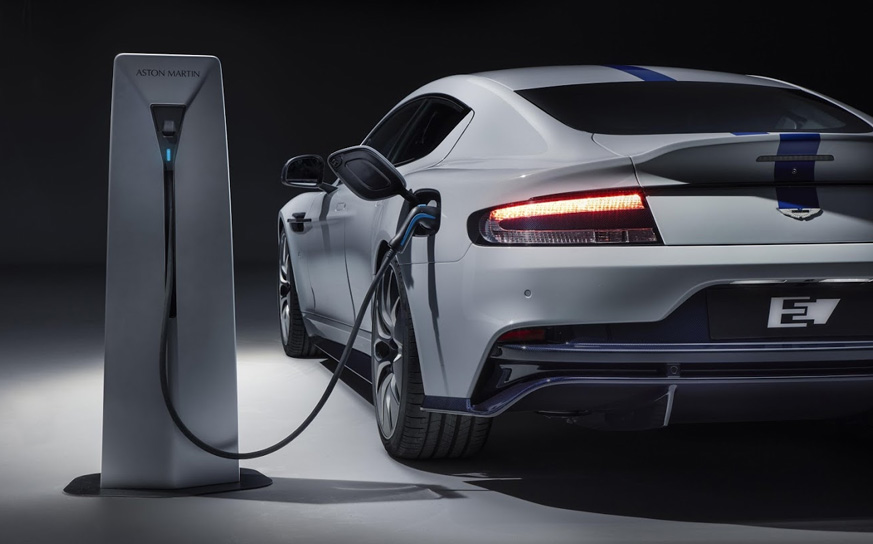 Volkswagen ID.3
Essentially this is the new electric Golf. Except it's not a Golf, but an all-new EV-only car range from VW. The hatchback ID.3 will be available with three battery options offering ranges from around 200 miles up to 340 miles. It will also feature a charging capacity of up to 125kW so rapid charging won't be a problem for the VW. Only premium cars like the Tesla Model X will replenish their batteries in swifter fashion. So start thinking now about how to incorporate the ID.3 onto your fleet – it's bound to be a fleet winner.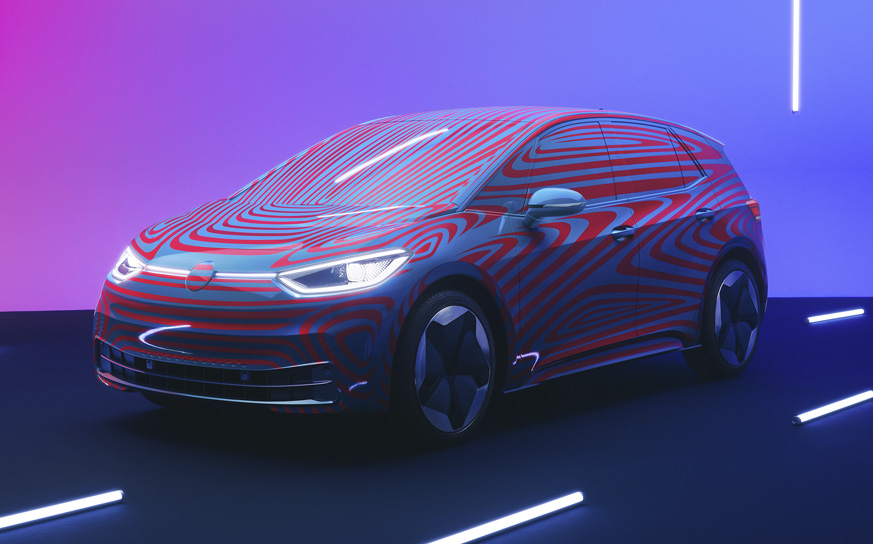 Peugeot e-208
While petrol and diesel versions of the new Peugeot 208 will be tackling the Ford Fiesta and Renault Clio, Peugeot has also sneaked up on us with an electric version: the e-208. Peugeot aims to offer an electric version of its entire range by 2023 with the e-208 available to order now. The 100% electric e-208 is powered by a 100kW motor and features a 50kWh battery, delivering a zero-emission range over 200  miles from a full charge. Users can choose from a range of charging methods, including 100 kW rapid charging capable of achieving an 80% charge in as little as 30 minutes.
Vauxhall Corsa-e
Vauxhall has always been big in fleet, and it doesn't intend getting left behind in the electric car game with this electric version of its new Corsa model. The Corsa-e features a  50kW battery capable of a 200+ mile range and can be recharged to 80% capacity in just half an hour. Order now for early January 2020.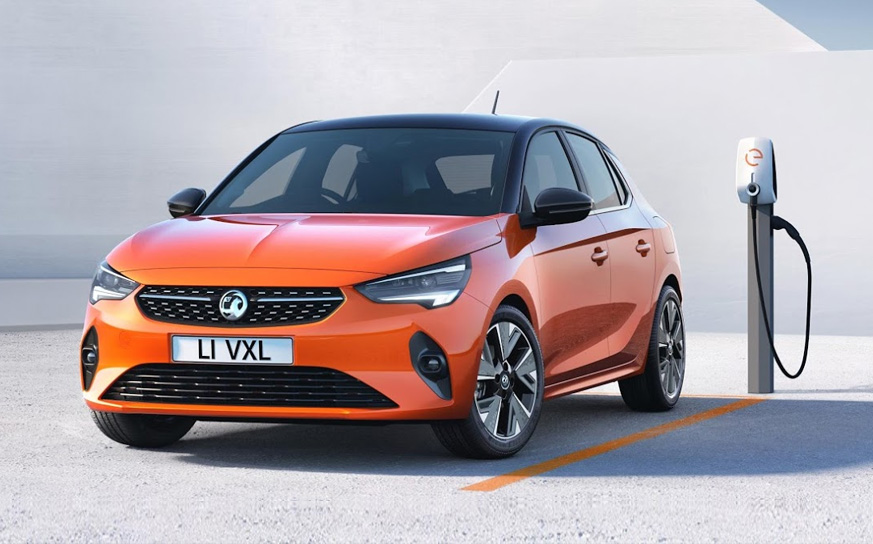 BMW i3
The innovative and forward-thinking i3 hatchback has been with us since 2013. And it still looks futuristically new today. What's changed, though, is the range – over 190 miles – thanks to larger battery capacity. You can choose your i3 in two flavours: i3 or more sporting i3s. Either way, it's a premium EV for fleets.
---
You also might like…
If you liked this article then check out our posts about similar topics
Ready to make the management of your fleet more efficient?
Request a call back
---