Ten electrifying car facts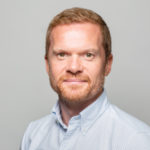 Posted by
Martin Brown
October 2014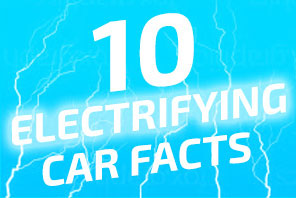 Have you thought about an electric car for your fleet?
Although the upfront cost is more than a similar conventional diesel or petrol car, the running costs – from fuel to maintenance – are spectacularly low.
Much commentary – quite rightly – has focused on the lack of range: generally up to 100 miles. But while BMW Group was conducting research on the MINI e and BMW ActiveE cars prior to the launch of the i3 model, it found that the majority of people commuted fewer than 30 miles a day.
Electric cars are powered by an onboard battery that can be recharged. If you haven't driven one before, then I urge you to have a go. It's a bit like a go-kart at the fun fair – power is either on or off – but you soon get used to it. In particular you'll notice how relaxing is the driving experience.
There are more and more electric cars coming to market: the latest is the electric Golf. In other words, they feature all the convenience and safety features of a standard car, but the powertrain is electric.
At Fleet Alliance we're already doing our bit to help promote and support their use. We provide two free-to-use EV charging points for tenants and visitors at our new home in Glasgow Skypark and we're partnering with the Energy Saving Trust to help promote the ChargePlace Scotland Project.
The initiative, which is currently available in Scotland only, provides workplaces with 100% funding for the installation of an EV charge point. The project is expected to complement the network of charge points being installed across Scotland and help promote electric vehicle use.
The Energy Saving Trust has yet to announce a similar scheme for the rest of the UK, but when it does, we'll be sure to expand our support accordingly.
So, you can tell we're committed to EVs. But why should you be considering them?
Here are 10 electrifying car facts for you to consider. Take a look.
| | |
| --- | --- |
| | You don't have to pay company car tax – at least not until April 2015 when the company car tax charge starts at 5%. Still, you don't pay much. A BMW i3 will cost from just £25.50 a month. |
| | |
| --- | --- |
| | The running costs are amazingly low.  An overnight charge for a 100 mile range costs around £2-£3 according to the Energy Saving Trust. |
| | |
| --- | --- |
| | Electricity is not a fuel says HMRC – so you cannot charge AFR business mileage rates if you have one as a company car and charge up at home. On the plus side, if you 'fill up' at work, you won't be subject to tax on free fuel. |
| | |
| --- | --- |
| | There are, confusingly, some seven different types of connector for electric vehicles. The Nissan Leaf uses a Type 1 connector or a JEVS connector for a rapid charge (80% battery replenishment in half an hour). The BMW i3 uses a Type 2 connector or a combo connector for a rapid charge. The Tesla Model S uses a Tesla Type 2 connector. Meanwhile a Reva G-Wiz uses a Commando connector. |
| | |
| --- | --- |
| | The award winning Nissan Leaf, which started the electric revolution in the UK, takes 11.5 seconds to reach 62mph; on the other hand the Tesla Model S P85kWh can whip to 62mph in 4.4 seconds |
| | |
| --- | --- |
| | There are over 7000 charge points around the UK in nearly 3000 different locations |
| | |
| --- | --- |
| | While the government Plug-in Vehicle Grant snips 25% or up to £5,000 off the price of an electric car (and 20% or up to £8000 for an electric van), for P11D purposes it's the full price of the car against which benefit in kind will be charged. But it can get a little more complicated than that. For example, a Renault Zoe Intens has a P11D price of £27,380 while Renault's official list price is £15,195 after government grant. This is because the batteries are leased separately – and they have to be included in the P11D. |
| | |
| --- | --- |
| | The first practical electric car was built by English inventor Thomas Parker (the man responsible for electrifying London's underground system) in 1884. Production was by electric tram maker the Elwell-Parker Company. |
| | |
| --- | --- |
| | The electric land speed record for a sub-999kg car is held by Drayson Racing in their modified Lola Drayson Racing prototype electric race car. It achieved an average speed of 205.139mph over one mile from a standing start and 333.271kph over one kilometre, set at  Elvington Airfield, England in 2013. |
| | |
| --- | --- |
| | The first Formula E grand prix at Beijing this month – exclusively for electric powered single seaters – was won by Lucas di Grassi in the Audi Sport ABT entered car after Nicolas Prost and Nick Heidfeld tangled spectacularly on the final lap while disputing the lead. |
---
You also might like…
If you liked this article then check out our posts about similar topics
Ready to make the management of your fleet more efficient?
Request a call back
---