Ten cars to Take Zlat!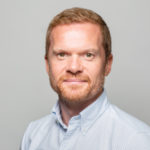 Posted by
Martin Brown
November 2012
It's been called one of the best goals ever scored – when Zlatan Ibrahimovic scored a brilliant overhead scissor kick against England last week (click this link to watch it on You Tube).
I didn't watch it at the time as I was more engaged with celebrating Scotland's win (yes a win!) against Luxembourg at the time.
But I have seen the replays of the Sweden v England match. And read all the Take Zlat! headlines. Extraordinary! What a brilliant overhead kick!
Which got me thinking: what ten cars display the same élan for the scissor kick as Sweden's number 10?
So here we go:
Lamborghini Aventador LP 700–4.


Nearly 700hp from its mighty V12 engine – and scissor doors to make sure even your entrance and exit is an event.

Bugatti EB110


With a top speed of 213mph, you wouldn't want to be opening the Bugatti's signature scissor doors on the move, but at rest they make the car look even more dramatic.

As lean as Ibrahimovic, McLaren's mid-engined masterpiece delivers a scissor kick to all other sports cars.

Renault Twizy


It's not just supercars that have scissor doors. From the quad turbos of the Bugatti to the three pin plug of the Twizy – both have scissor doors!

Spyker C8


Back on more familiar supercar territory. The Spyker C8 Spyder model has open air appeal and no need to vault over the doors when you want to get out. Scissor doors see to that!

Ford B-Max


A different way to make an impression. Ford's new B-Max, with no centre pillars, is an ingenious solution to allow easy access – or an open door to dive through…

MINI Countryman


From scissor door to 'suicide' door – Countryman's rear door is hinged at the rear, and on the driver's side too.  Careful how you make your exit…

McLaren MP412C


As lean as Ibrahimovic, McLaren's mid-engined masterpiece delivers a scissor kick to all other sports cars.

Mercedes-Benz SLS AMG Coupe


For that extra dramatic touch when you arrive, try gull wing doors which hinge from the roof – first seen on the original (and still beautiful) SLS coupe – ensure you capture all the attention.

Hyundai Veloster


Coupes usually have two doors, but the Hyundai Veloster makes an exception – with a third rear door that adds practicality to the sporty shape.

Ferrari Enzo


Footballers and Ferraris go together don't they? So we had to include this Maranello masterpiece, named after Ferrari's founder – scissor doors and all – it had to make our top 10 cut.
---
You also might like…
If you liked this article then check out our posts about similar topics
Ready to make the management of your fleet more efficient?
Request a call back
---