Take the ordinary and make it whacky. That's SEMA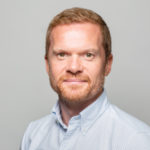 Posted by
Martin Brown
November 2015


I love this US motor show, the show that celebrates car modifications in style – the 2015 Speciality Equipment Market Association show. Or SEMA, based – where else? – but Las Vegas.
With many of the big US manufacturers taking the opportunity to bring along concepts where flared wheel arches, outrageous spoilers, custom paintjobs and oversized wheels take centre stage. None more so than this outrageous ARB Wrangler (pictured above).
These types of modifications aren't just limited to the US either, as the modification industry is reported to be worth $70billion worldwide. Yes, you might laugh at some of the over-styled mods, but manufacturers do use SEMA as a sounding board for modifications that might make it into production.
Anyway to celebrate the madness of SEMA, I thought I'd bring you five of my favourite cars that were on show this year. Or at least, the ones with which you will be vaguely familiar!

1. Mazda MX-5 Speedster
The new MX-5 is one of my favourite cars to be launched in 2015, as it really goes back to its lightweight and fun to drive roots. So it's interesting to see how Mazda is looking to develop its baby sports car. SEMA saw Mazda release not one but two concept versions of the new MX-5 – the Speedster and Spyder. The more extreme Speedster appealed to me, as it takes its styling cues from the original American Speedsters of the 1950s and is finished in light blue paint. Wind in the hair motoring is assured as there's no front screen, the MX-5 Speedster also benefits from a tougher-looking body kit, with a stripped-down interior carried on with lightweight carbon fibre seats.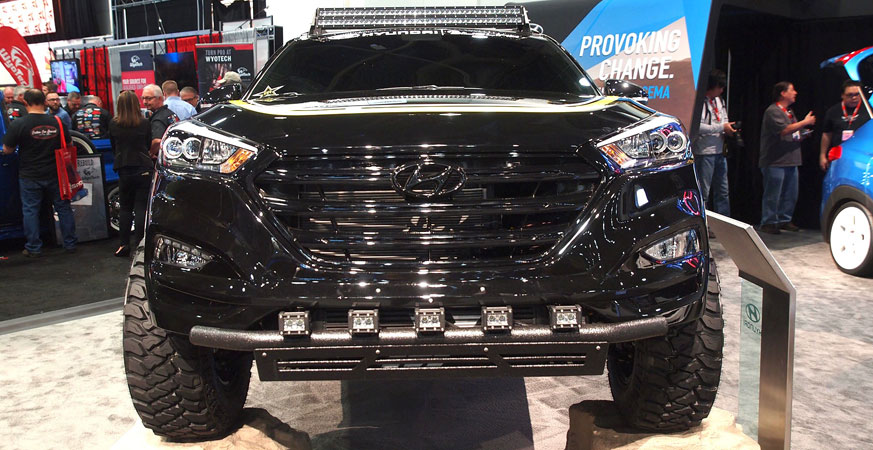 2. Hyundai Tucson Limited Edition
A real game changer for Hyundai in the UK, the next model to get a makeover at SEMA is Hyundai's sharp-looking Tucson SUV. To perhaps promote the Hyundai's off-road capabilities, Tuner Rockstar Performance Garage created an ultimate limited edition version for SEMA. Highlights include the 32-inch tyres and uprated off-road shock absorbers, which give the Hyundai its towering stance. If you miss the height and wheels, you won't miss that chunky LED light bar, or the sounds coming from the 10-inch subwoofer fitted on the inside.

3. Toyota Mirai Back To The Future
With dates in the Back to the Future film becoming a reality recently and Toyota's unusual looking fuel-cell car somewhat of a game changer – as it's already a production reality, it's no wonder the Japanese company wanted to make the link between the two. The result is a Mirai with gullwing doors, moondisc-like wheels and an energy reactor and blue LEDs on the inside.

4. Fiat 500X Mobe
The Fiat 500X Mobe is the perfect example of a company testing the water for future accessories for the biggest baby Fiat. The Italian manufacturer's accessory division, Mopar, has added a roof carrier, along with a bronze bonnet and side graphics – plus those distinctive 18-inch two-tone alloys. Mobe is a kite-surfing trick and apparently this 500X has been designed as the perfect companion to beach trips.

5. Mad Industries Ford Mustang GT Convertible
The Mad industries-modified GT Convertible was our favourite of eight modified Mustangs that made their debut at the SEMA Show. UK right-hand drive versions of the Mustang are due in the UK right now, but none will pack a 715bhp punch like this Pure Black Tang with Brilliant Blue highlights. On top of the uprated performance, Mad Industries have also fettled the handling to match! Still it could show Ford's commitment to making their latest version of the iconic Pony car go faster which is exciting!
---
You also might like…
If you liked this article then check out our posts about similar topics
Ready to make the management of your fleet more efficient?
Request a call back
---