If smaller is better, is bigger best?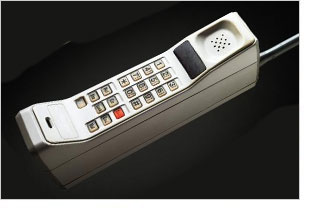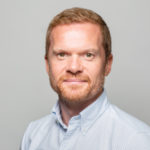 Posted by
Martin Brown
February 2013
As a company car driver, is size a measure of success to you?
I mean, bigger is always better, of course, a reflection of progress on the career ladder.
Well it is, isn't it?
But just look at your mobile phone: once this was the famous Motorola 'brick', an enormous hand-held device that required its own case in the boot of your car, and was a fantastic symbol of forward-thinking go-getter business success. Today that mobile phone slips into your coat pocket.
It's the same with computers. Not so long ago you couldn't sit at your desk for the size of the computer – yet today we're happily tapping away on hand-held devices like the Apple iPad Mini (or those in the Fleet Alliance offices of a more dexterous capacity than I do so…)
This downsizing trend is something that can be clearly seen in the motor industry.
Technology in new gadgets brings amazing miniaturization. But it also allows technology to power up larger units too: think about those massive TV screens on sale now with touchscreen technology. I'm staggered, sometimes, that people have walls big enough to take them!
This downsizing trend is something that can be clearly seen in the motor industry: just look at the new Audi A3, the new BMW 1 Series, the new Mercedes A-Class, the new Volvo V40.
All of these can now quite happily replace an A4, 3 Series, C-Class and S60 for a company car driver.
But we're also seeing technology allow smaller, more powerful engines.
Take Ford's acclaimed 1.0 turbocharged EcoBoost engine. With just three cylinders, the engine has the footprint of an A4 piece of paper…No wonder the engine was voted International Engine of the Year.
And now Ford is using the marvel of miniaturization to power up its big Mondeo – the first car maker to use a three-cylinder in this market segment.
Is it an ask too far for fleet drivers? A report in Fleet News suggests it really is not.
In fact, as the price differential at the pump widens between unleaded and diesel, the breakeven for lower mileage drivers will make the Mondeo EcoBoost more financially advantageous than a diesel Mondeo.
I tend to agree. The days when fleet drivers should automatically choose a diesel, I would suggest, are already coming to an end.
But Ford is not the only car maker into the smaller-is-better-for-larger-scenario. Think of Honda and its new Earth Dreams Engine Technology. The first engine from this focus on smaller units with greater power and fewer emissions is the new 1.6 diesel – destined for its large CR-V SUV later this year.
Jaguar and Land Rover are investing heavily in a new engineering plant in Staffordshire, near Wolverhampton. The output will be lightweight and efficient four-cylinder diesel and petrol engines.
Volvo has announced that it will no longer make multi-cylinder engines. All new engines, built around new Volvo Engine Architecture, will be four-cylinder with power boosted by such means as hybridisation.
It really is a very exciting time for technology and fleets.
And while biggest might sometimes still be best, what's powering it might be something rather smaller.
A lot smaller.
---
You also might like…
If you liked this article then check out our posts about similar topics
Ready to make the management of your fleet more efficient?
Request a call back
---