Six stateside showstoppers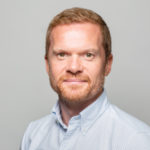 Posted by
Martin Brown
April 2014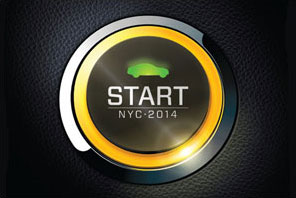 Motor shows used to be just for Europe – plus the great Tokyo Show in Japan and Detroit in the US, of course, but no more.
In the world economy, car makers need to display their new cars around the world and in different, more affluent areas.
So the New York International Auto Show runs from Good Friday until April 27, while Auto China 2014 – the Beijing International Automotive Exhibition – runs almost in tandem from April 21-29.
And there, I have to say in China, is the debut of one of the cars I really want to drive – first sight of the Porsche Boxster GTS. Yup, not much fleety about that, but exhilaratingly quick: 0-62 in 4.7 seconds with that great boxer engine doing the grunt work. Can't wait…
Anyway, I digress.
With New York drawing to a close, I've had a chance to reflect on six favourites that are on the other side of the pond, but might be coming our way soon. Well, that's normal isn't it? Most Stateside trends end up over here.
So this is your chance to see them first. And get ahead of the trend.
Honda HR-V
This is the name, announced at the Show, for the compact version of the Honda CR-V SUV from Honda, which will be built in the UK at the company's Swindon plant. Fitted with Honda's exceptional low tax low emission 1.6 diesel engine, this should be a real user-chooser fleet favourite.
MINI Countryman
A case of an Englishman in New York, MINI unveiled its facelifted Countryman model. It's minor stuff on the outside. There's scuff plates on all-drive models for a more rugged appearance, and a new green paint job, but the good news for fleet drivers is the lower emission engines: the MINI One D and Cooper D are 111g/km CO2  (previously 115g/km) and improved fuel economy for lower running costs.
Land Rover Discovery Vision Concept
Land Rover took the chance to debut a concept version of the new Discovery model. Gone is the industrial hewn-from-metal appearance, replaced by – well, a softer more elegant design with trademark design cues from the Evoque. A big change, then. One of the things I really did like was the 'invisible' bonnet – a camera beams up what's going on under the front wheels when you're going off-piste turning the bonnet 'transparent' so you can see the rocky track you are traversing. Brilliant.
Nissan Murano
Nissan has done fantastically well with its SUV models. The Qashqai and smaller Juke remain great fleet favourites with our customers. Now the Murano never did make it in the same way – there was no diesel despite the dropdead gorgeous looks. Now Nissan is having another go with Murano. No word on a diesel, but a hybrid version sounds like it could be on the cards for another potential fleet favourite.
Mercedes S63 AMG Coupe
Lightweight construction, a thunderous 5.5 litre V8 and just to-die-for styling, this is just stupendous. With 0-62mph in 3.9 seconds it will be leaving 911s in its wake. Wow!
BMW M4 Convertible
If you want to try catching the S63 AMG with the wind in your hair, then how about this: the BMW M4 Convertible. With 0-62mph in 4.4 seconds there won't be much of my hair left – but the sound will be fantastic from the 431hp straight six-cylinder engine that's also found in the M3 and M4 Coupes. For more sedate motoring there's also an air collar to keep you warm with the roof down. Which sounds a bit more me!
---
You also might like…
If you liked this article then check out our posts about similar topics
Ready to make the management of your fleet more efficient?
Request a call back
---