Should we tax diesel cars to enter our cities?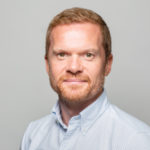 Posted by
Martin Brown
August 2014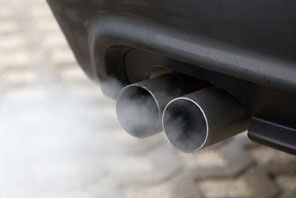 They don't call London Mayor Boris Johnson the 'blond bombshell' for nothing.
This week he unclipped the safety pin and lobbed a £10 tax for diesels grenade into the mediasphere.
Wow! That really exploded onto our attention.
With the dust settling, it's clear there are many things going on here and at different levels.
The primary driver for the London Mayor is no doubt the EU's Clean Air Programme for Europe with its series of potentially financially punishing measures to ensure compliance with both short term targets and the longer term air quality objectives for 2030.
The Mayor also wants cleaner air for the capital city because it's healthier too. Indeed, many of the UK's major cities are in urgent need of cleaner air.
And you can see why. Poor air quality is a hidden killer.
I didn't realise this until I did a bit of digging around – air quality is a more significant contributor to early death than road traffic accidents. The EU says it is "the number one environmental cause of premature death in the EU" as well as impacting on quality of life with respiratory issues, loss to business because of sickness and higher healthcare costs.
Some 20 UK cities are considering introducing a low emission zone to tackle local pollution.
Some 20 UK cities are considering introducing a low emission zone to tackle local pollution, although London has led the way on tackling this with the Congestion Charge.
But this has only been partially successful in cleaning up the capital city's air, because diesel cars are still able to enter the zone. And diesel cars – although really good on fuel economy and reducing benefit in kind exposure – are big culprits in affecting local air quality, thanks in part to nitrous oxide emissions as well as sooty particulates.
Now, modern exhaust treatment systems have done much to clean up these sooty deposits. But nitrous oxides are still an issue.
That's why the London Mayor has suggested exemption from his £10 diesel levy for diesel vehicles that meet the Euro 6 emissions standard. The engine and exhaust of these cars do not produce the nitrous oxides of older cars, along with fewer particulates.
So what's all this Euro 6 about and what will be the impact on fleet?
The current exhaust emission standard is Euro 5 – it became compulsory for all vehicles to meet this standard from January 2011. Euro 5 set very strict standards for diesel particulate matter, cleaning up much of the sooty exhaust particulates.
Euro 6 is the next step and this applies to all new cars sold from 1 January 2015. While the impact on petrol engines is minimal, the standard for diesels in reducing nitrous oxides is a big step – a greater than 50% reduction.
Nitrous oxide exhaust clean up solutions don't come cheap, and the big issue for fleets is that it may well push up the cost of diesels further – which already enjoy a price premium over petrol models, anyway.
Interestingly I was talking to a potential client recently who said they had experienced repeated issues of the diesel particulate filter on their cars getting blocked and going into limp home mode.
This happens if diesel cars are used primarily in urban environments – diesels need a long journey every fortnight or so to burn off the particulates caught in the trap.
I suggested this might be a case of reviewing their fleet mix and how it was used. Perhaps now was a time to consider hybrid cars, or the increasingly fuel efficient new breed of petrol vehicles that are coming to market.
Indeed, if Euro 6 does increase the cost of diesel cars significantly, it may well be a time for all companies to reconsider the cost basis and mix of their fleet.
The cost of not having a Euro 6 diesel might be £10 to enter London; but the cost of having a Euro 6 diesel might outweigh any fuel economy benefits thanks to greater costs.
Mr Johnson's diesel bomb levy caused a shock. But it should also be sending shock waves to all fleet managers too.
---
You also might like…
If you liked this article then check out our posts about similar topics
Ready to make the management of your fleet more efficient?
Request a call back
---