Setting the gold standard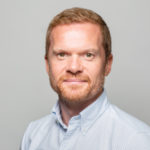 Posted by
Martin Brown
May 2014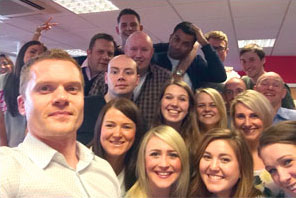 Now you might think that any right-on managing director and successful management team wouldn't countenance such nonsense as dressing up in onesies (for the day).
Or having treat days, a pancake day (on Shrove Tuesday naturally) or Easter egg decorating competitions.
Now I'm sure more conservative management teams would throw their hands up in horror. But not us. We positively embrace such a culture – which we call 'Fleet Alliance Loves'. Because we think it helps create a better working environment.
And we're not the only ones. So do Investors in People.
Gold Investors in People accreditation is part of an ongoing process of continual improvement.
We've held Investors in People accreditation since 2002, and a few years ago progressed to Silver standard. But now I'm – justly, I think – proud to tell you that we have been awarded Gold Standard in the prestigious Investors in People programme.
That means Fleet Alliance, with its off-the-wall staff celebration ideas, is in the top 1% of UK businesses that has achieved gold standard accreditation. We join the likes of the Chartered Management Institute and Sainsbury's.
The accreditation comes after Fleet Alliance was voted the best place to work in Scotland and the fifth best place in the UK by the Great Places to Work Institute.
But having achieved all this and the Gold standard, that doesn't mean we're going to relax. Far from it.
The Gold Investors in People accreditation is part of an ongoing process of continual development. We must strive to maintain the very high standards we've set to ensure we continue to deliver great service from our award-winning people, which I hope you notice.
Now the next step in the continual development process is find a screwdriver to fix up that gold plaque – and announce a special 'wear something gold day' to celebrate!
Well, it would be a shame not to.
---
You also might like…
If you liked this article then check out our posts about similar topics
Ready to make the management of your fleet more efficient?
Request a call back
---