Is there room for a flying car on your fleet?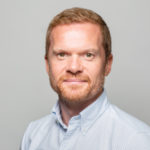 Posted by
Martin Brown
August 2017

Image courtesy of PAL-V
OK, OK, I know this sounds a bit, well, sc-fi. But hold on a second.
Recently I was at a Frost & Sullivan conference on Intelligent Mobility. It was a fascinating snapshot of the vast array of connected technologies and autonomous driving technology that will be coming our way.
But, let's be honest, the one thing I didn't expect to be coming – and overhead as well – was a flying car.
A flying car.
But there was a serious presentation from Robert Dingemanse, CEO of PAL-V, that has a flying car ready for production in 2018. In fact there are two versions: the Liberty Pioneer and the Liberty Sport.
There were videos of the car testing – driving and flying – although I was minded that North America would be ideal for this sort of transport given the vast areas to be covered, and the sort of long deserted runways featured in the film.
The flying car has a petrol engine for earthly propulsion and gyroplane technology when you want to fly above the traffic jams.
It's also a three-wheeler, so the car has been designed to tilt into corners.
It looks a little strange – something like an automotive imagining of a bat with its wings folded back, but nothing too remote from what you might expect a sci-fi flying car to look like.
According to Dingemanse, "the PAL-V Liberty is the most exceptional vehicle on the market, offering the best of both worlds – FlyDriving. You can switch between drive and fly mode for the best option to reach your destination or to enjoy the journey. There's no need to leave your PAL-V Liberty parked at an airstrip; and no need to return to pick it up again."
I have to say, I had no idea that when the rental industry talks of fly-drive deals we would actually be talking about a real fly-drive option!
The second presentation came from John Mohyi, CEO of Mohyi Labs and this was truly futuristic.
Mohyi Labs is a product development company whose purpose is to develop the bladeless drone. It made the PAL-V look slightly old hat to be honest.
The company has pioneered a breakthrough Ducted Counter-Vortex Impeller technology that John Mohyi believes will revolutionise logistics and personal transportation. Apparently the technology involves altering airflow from a vortex pattern into usable thrust.
Mohyi believes that his 'Bladeless Aircraft Concept' is one answer to megacity congestion, because, in this sort of airborne donut, you can fly above the traffic.
Honestly, I have no idea…
But there's no doubt that drone technology will be more relevant in the future, whether for Amazon-style delivery, or, indeed, of people, Mohyi Lab style.
One final thought on flying cars. Perhaps I shouldn't be so cynical about their future. A story I confess I missed broke earlier this year: Volvo's parent company Geely acquired a start up company behind…well, yes, you guessed it, a flying car. Watch out for the Terrafugia 'Transition' in the future.
So here's a thought for fleet managers: never mind about having enough electric chargers at work for all those EVs that will be on your fleet; you might just need a hangar for all those flying cars!
---
You also might like…
If you liked this article then check out our posts about similar topics
Ready to make the management of your fleet more efficient?
Request a call back
---