The race to net zero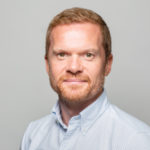 Posted by
Martin Brown
June 2019
Green. It's a colour you can't escape at the moment.
It not only marks the changing complexion of the political landscape – the Green Party gained 12.1% in the recent European elections to finish fourth – it's the colour of the changing attitude to the environment.
Whether you approve of Extinction Rebellion's protest methods, it's hard not to be moved by the articulate composure of 16-year-old Swedish environmental campaigner Greta Thunberg on the subject of climate change.
There's no doubt our attitude to the environment is moving rapidly, spurred on by David Attenborough's compelling stand against plastic pollution.
Look at the pressure on supermarkets to remove wasteful and unnecessary plastic packaging.
While others stutter, supermarket chain Morrisons has done just that in its fruit and vegetable sections – the first UK supermarket to do so. It's a start. However, a supermarket in Thailand has gone further by disposing of all plastic and now uses banana leaves with bamboo ties to wrap its products.
Now, banana leaves may not be the answer for the UK, of course. But we are having to face up to our disposable culture – big time.
The Malaysian environment minister, Yeo Bee Yin, has just taken a massive stand on this: the country is returning container loads of contaminated non-recyclable plastic to the UK, among other countries, explaining that Malaysia would not be a dumping ground for the developed world.
Things are changing. Attitudes are altering. Established practices are breaking down.
And now we have an interesting new thought to consider, proposed by the Committee on Climate Change, about going net zero on greenhouse gases from Scotland's two major cities – Edinburgh and Glasgow (home of the Fleet Alliance HQ).
Both international cities have declared the race is on. And net zero is the target.
Now net zero doesn't mean eliminating all emissions, but it does mean any emissions are counterbalanced by CO2 'sinks', such as areas of forestation. I've written about this in a previous blog, Should we move to all electric cars and vans by 2035?, if you want to read more on the subject.
It's fantastically ambitions for both cities.
To be honest, I'm slightly taken aback by such purposeful desire for this deep and fundamental change. After all, Glasgow's Low Emission Zone, which has already commenced, is not as radical as London's Ultra Low Emission Zone. Meanwhile, Edinburgh is still in the consultation stage for its Low Emission Zone.
Yet these are big statements of intent. And the rivalry between the two cities will increase the determination to meet this goal – to be first.
While net zero goes beyond cars to how homes and transport will be decarbonised, I'm certain that Fleet Alliance will be playing its part as we move into a new era of mobility that centres around Mobility as a Service (MaaS) – such as car sharing and car subscription services.
That doesn't mean we will stop leasing cars – not at all. I'm looking forward to expanding our green fleet services with new cars such as the exciting Honda e and Volkswagen ID.3 to add to existing models such as the Jaguar I-Pace, Audi E-Tron and the Mercedes-Benz EQC.
One thing's for sure: the race to net zero will be challenging. But above all, it will be hugely exciting. Are you ready to strap in for the journey?
Are you thinking of going green?
We have produced a White Paper on transitioning your fleet to ultra-low emission and zero emission vehicles. The White Paper sets out the benefits of going electric and the steps your fleet needs to consider prior to electrification. More information here for our downloadable guidance: Taking your fleet electric.
---
You also might like…
If you liked this article then check out our posts about similar topics
Ready to make the management of your fleet more efficient?
Request a call back
---