Be quiet! I'm talking to my car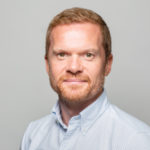 Posted by
Martin Brown
June 2013
Shhh! I'm having a conversation… With my car.
This might seem an odd concept – rather like those slightly bizarre people who walk down the road seemingly talking to themselves. Except they're not, of course.
They're talking into an earpiece connected to their mobile phone.
Still, I always think it needs a degree of bravery to wander around looking like you're having a decent conversation…with yourself.
It's a bit like watching people singing to themselves in their cars with all the head-bobbing actions that go with it. I'm sure you may do it too.
Personally I prefer to keep my singing to the shower (in fact, everyone prefers it if I keep my singing to the shower!)
But now you can talk to your car – and it will talk back.
The latest car to provide some two-way dialogue is the Vauxhall Adam – the company's great little new supermini.
The latest car to provide some two-way dialogue is the Vauxhall Adam – the company's great little new supermini.
If you want your Adam to talk back, then you'll need an Apple iPhone with Siri – its spoken voice assistant – and Vauxhall's IntelliLink system that connects Apple and Android phones to the car.
The point about this is that you can get things done while you drive – by talking to your car and not taking your eyes off the road and prodding buttons or reading from a screen.
In fact, the only button you need to push is located on your steering wheel. So it's all squared off as far as duty of care is concerned.
What I particularly like is the way Vauxhall has enabled personalisation inside the car. Your phone is configured the way you want it – and it stays that way with the IntelliLink connection: your phone integrates with the car the way you already have it set up.
So what can you and Siri Eyes Free get up to in an Adam? Well you can:
Make voice-activated, hands-free calls to contacts
Get directions
Play chosen songs your iTunes library – just by shouting out the track and having it confirmed back to you
Listen to or compose and send an iMessage, text message or mail
Add appointments to your calendar and hear incoming notifications
And get answers to questions like that perennial one: what's the weather like today?
It's all a bit like having your own personal assistant travelling with you in the car. Useful, eh?
Next we'll be having cars that make can make us coffee. Hah!
Oh, hold on… that'll be the Fiat 500L then. Espresso anyone?
---
You also might like…
If you liked this article then check out our posts about similar topics
Ready to make the management of your fleet more efficient?
Request a call back
---