The power of three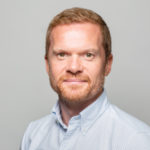 Posted by
Martin Brown
February 2014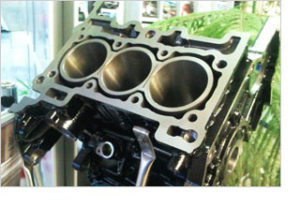 Will your next company car be missing something?
Nothing serious, of course, but it could be to your advantage that it's not all present and correct: there's a swathe of new cars arriving missing a cylinder as four-cylinder engines start to give way to three-pots.
The most high profile three-cylinder entrant will be the new MINI. This features both three-cylinder petrol and diesel engines.
The same three-cylinder petrol engine will also go into the new BMW 2 Series Active Tourer, BMW's new spacious hatchback style model that also features front-wheel drive (pass the smelling salts for BMW aficionados).
Three cylinder engines are lighter and are more economic, and will soon impact on your fleet choices.
Ford Focus 1.0 EcoBoost
Find out how Ford's new Focus EcoBoost is defying convention and even giving its diesel siblings a run for their money. Watch the video here.
Truly, it seems revolution is in the air.
But a re-thinking of priorities is always useful. There are good reasons why you might want to choose three-cylinder engines for your fleet (and, indeed, a front-wheel drive BMW quite possibly).
Traditional issues of vibration and comfort associated with three-cylinder engines – essentially because they are 'unbalanced' – have largely been eliminated thanks to balancer shafts, dual-mass flywheels and the like.
And, I admit it, I have a sneaking love of three-cylinder engines anyway. That imbalance gives rise to a really tuneful sound from the engine that's much more engaging and more characterful than a four-cylinder.
Ford really started this three-cylinder trend with its 1.0-litre EcoBoost engine. With a footprint the size of an A4 piece of paper, and a €200m development cost behind it, the EcoBoost engine is destined to make its way around the Ford family of cars and commercials. A version is slated for the new Mondeo when it eventually arrives.
Indeed, the engine was acclaimed International Engine of the Year Award both in the year of its launch – 2012 – and the following year. If you haven't driven it in the Focus, then I urge you to do so.
But why this focus on three cylinders?
The reason is lighter weight and greater economy. Which is why these new three-cylinder engines will impact on your fleet choices.
Take the 1.5 diesel in the new MINI Cooper D. At 92g/km CO2 the car makes a sound low emission and fuel efficient company car with a benefit in kind implication from just £459 a year. Add the auto to the car and this rises to £528 – or less than £6 a month premium over the manual.
But with three-cylinder engines it's important for fleet decision makers to now consider the petrol alternative, especially for lower mileage drivers. The new three-cylinder petrol MINI Cooper features a benefit in kind from £427 – less than the diesel.
And when VW introduces its three-cylinder engine into the VW Polo range later this year, it will switch its low emission BlueMotion badge from the diesel engine to the petrol model, which will feature CO2 emissions of 94g/km. It does seem that revolution is indeed in the air.
Clearly, the power of three is going to take a much greater part in fleet company car decision-making in the future. Just make sure you don't miss out!
---
You also might like…
If you liked this article then check out our posts about similar topics
Ready to make the management of your fleet more efficient?
Request a call back
---