Number games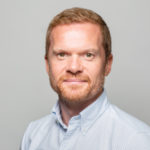 Posted by
Martin Brown
May 2013
What a world of numbers we live in: they have come to define our successes and failures.
In football numbers mean the route to glory, to Europe – or, potentially, the downward tumble to a lower division.
In terms of our national 'feelgood factor' numbers define how well we are doing. Has the housing market recovered by a few percentage points? Why is inflation so stubbornly high?
Numbers can be dramatic, too. If you have the opportunity to see the play The Curious Incident of the Dog in the Night-Time, then I suggest you take it.
The play, the set, and the acting is quite compelling, so little wonder that the play took so many awards in the Oliviers, the stage version of the Oscars – seven in total, including best actor for Luke Treadaway in the lead role of 15 year old Christopher with Asperger's syndrome.
For Christopher, much of his world is surrounded by numbers.
But numbers are just that if they have no real meaning, no relevance. I was thinking about this recently following a conference I attended where I noted down some interesting figures:
Since 2008, the fleet that we manage has seen a reduction in the CO2 emissions it produces of an astonishing 6.2 billion grams.
There are 2,080 models in UK of which more than a quarter have CO2 emissions below 121 g/km
Of those, 440 models are sub 100g/k
two years ago the number of sub-100g/km cars was 4
four years ago there were no sub-100g/km cars.
That, I suggest, is remarkable progress.
But what do these numbers mean? I interpret them to be the opening up of low-emission choice – and for low-emission, also read lower company car tax, reduced running costs and improved whole life costs.
These are tangible benefits to both fleet managers and to company car drivers. In a time when cost reduction is paramount, fiscal policy is dictating ever lower C02 emissions to keep benefit in kind company car tax in check.
Interestingly, these advances in low CO2 emission technology mirror some figures from our own fleet.
Since 2008, the fleet that we manage has seen a reduction in the CO2 emissions it produces of an astonishing 6.2 billion grams. That's a fall of 16% on the CO2 produced by that fleet in 2008.
What do those numbers mean? They are so large it's hard to comprehend. But let me put it another way: if we take the current average CO2 produced by a car and the mileage covered that's the equivalent of 1,319 fewer cars on the road – imagine that?
It's the tangible effect of reducing CO2 emissions. In fleet management, I always find lower numbers are best!
---
You also might like…
If you liked this article then check out our posts about similar topics
Ready to make the management of your fleet more efficient?
Request a call back
---