No, it's not the end of the company car driver as we know it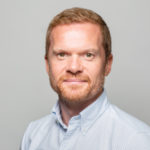 Posted by
Martin Brown
June 2019
Statistics. They're a thing, aren't they?
Important. Yes, undoubtedly – they are vital for how we measure the things around us.
But the thing with statistics, it's how you present them. How you tell the story you want to tell with the supporting statistics.
So, I might be going against the grain of popular media headlines here, but I don't believe the company car driver is in decline.
Bear with me.
HMRC has just released its Benefit in Kind statistics for June 2019. These chronicle the changes in benefit in kind recorded for the latest years available: these are 2016-17.
The three key benefits in these HMRC stats are private health care; company cars; and fuel.
And the thing is this: despite the current narrative that the company car is in decline in preference for cash alternatives, the actual number of company drivers remains stable: in 2016-17 there were as many company car drivers – 940,000 – as there were in 2012-13. There are slight ups and downs in between but the trend is stable.
However, HMRC has forecast that there is a potential decline in numbers to 890,000 drivers in 2017-18. A drop of 50,000.
Now, given the stable trend we've had to date, this is significant. Except the way the statistics are recorded has changed thanks to the increase in payrolling. Which means what you see is not entirely what you get.
So, instead of sending a P11D with company car details at the end of the year, employers are preferring to deduct the tax due on those benefits in kind directly from payroll.
This is something the HMRC acknowledges, suggesting that the forecast decline in numbers is due entirely to this:
"Initial HMRC analysis suggests that this accounts for a significant proportion of the decline in reported numbers," says HMRC in its explanatory paragraph.
So when you see headlines about a dramatic decline in numbers give yourself a reality check. Am I really seeing it? Or is it a narrative that suits a 2+2 = 5 form of reasoning?
For our part, we see no decline in our fleet numbers. In fact, we're seeing the opposite. The number of cars Fleet Alliance now manages is 37,000 – that's a fleet now worth £1bn.
Decline: what decline?
It's all down to the statistics I'd say.
---
You also might like…
If you liked this article then check out our posts about similar topics
Ready to make the management of your fleet more efficient?
Request a call back
---