New plug-in grant extension for vans encourages go-green attitude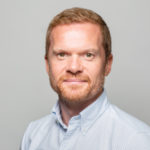 Posted by
Martin Brown
November 2016
Could your company make the switch to an electric van? I know in many ways it's a bigger leap than moving to an electric car.
But perhaps with the government's recent announcement of an extension to the plug-in van grant, you should give it some consideration.
I've mentioned before in previous blogs that a significant part of Fleet Alliance's business revolves around commercial vehicles. With that and our continued interest in green fleet and electric vehicles (EVs), I was interested to learn of an extension to the plug-in grant for vans, confirmed by Business and Energy Secretary, Greg Clark, on a visit to of all places – Japan.
Essentially businesses will now be able to receive grants of up to £20,000 when buying either an electric van or truck in 'N2' or 'N3' classes, which weigh more than 3.5 tonnes.
So these are much bigger than electric van favourites such as the Nissan e-NV200 and Renault's Kangoo Z.E.
It was no coincidence that this announcement was made in Japan, since Clark was meeting Nissan, Honda and Toyota executives and his announcement was clearly intended to encourage them to develop such vehicles – since the considerable downside to this extension is the unfortunate lack of suitable vehicles.
Now, I know my knowledge of CVs isn't extensive, but the only large electric van of which I'm aware is the Italian Iveco Daily Electric, with has an impressively wide line-up and up to 5.6 tonnes gross weight.
Despite Iveco's EV investment, my suspicion is that the heavier end of the van market will have to look to hybrid drivetrains to decarbonise emissions, and that smaller electric vans are the electric market as they are ideal for inner city delivery duties.
I also believe there's a suitable electric vans market for plumbers and electricians too – local tradesmen don't tend to travel a huge distance to clients and then park up outside while they work, offering the ideal opportunity to power up. It's a real opportunity that could really reduce their operating costs.
Of rather more relevance to the wider electric vehicle market was the announcement made at the same time, that the government is planning more vehicle charging points to be included in the Modern Transport Bill.
One of the major stumbling blocks to the acceptance of electric vehicles, on top of range anxiety, is finding points to charge them. In my opinion, more charging points would certainly address some of the key concerns that are stopping buyers going electric.
The government's aim is to have nearly all new cars and vans zero emission by 2040. It's an ambitious target, but achievable with the right sort of investment – and grants – in place.
---
You also might like…
If you liked this article then check out our posts about similar topics
Ready to make the management of your fleet more efficient?
Request a call back
---