The new number for fleets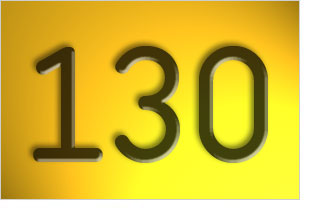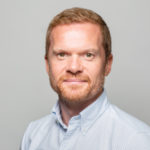 Posted by
Martin Brown
February 2013
I was having a look at the CO2 emission figures recently published by the SMMT.
It shows an interesting – if not unexpected – downward trend: 2012 finished on an average 133.1g/km of CO2.
The other item I noted was the 15.8% reduction in CO2 emissions between 2008-12.
The SMMT statistics show a drop from158g/km to 133.1g/km over this period. In other words, over a typical three-year fleet replacement cycle, there has been a significant change towards lower emissions cars.
From April the tax break on leasing vehicles reduces from 160g/km to 130g/km
This is a really pleasing trend.
Drivers are choosing more CO2 efficient cars which means they are paying less in company car tax; in turn companies pay less for fuel thanks to greater fuel efficiency.
We've experienced this trend first hand at Fleet Alliance. Our fleet average finished 2012 on an average of 125g/km.
But it's important for fleets to keep pushing downwards on this figure. From April there is a change to the tax break on leasing vehicles: it reduces from 160g/km to 130g/km.
Should this be a problem? I don't think so.
The Fleet Alliance fleet is below this average already. However, averages are just that. An average.
For greatest tax efficiency all companies should be aiming to ensure cars are at 130g/km CO2 and below. We have a new White Paper due very shortly which looks at the April tax changes due in more detail. Make sure you look out for it.
But for now, 130g/km is the new number for fleet. And looking at the latest car launches, drivers will be spoiled for choice. And fleets should have no problem driving down the average CO2 further.
Here's my top 10 pick of the newest sub-130g/km cars:
New Mazda6 150ps 2.2-litre SKYACTIV-D, 108g/km
New Skoda Octavia 1.6 TDI, 99g/km
New BMW 3 Series Touring EfficientDynamics, 112g/km
New Volvo V40 R-Design 1.6D, 94g/km
New Mercedes-Benz E 300 BlueTECH Hybrid, 109g/km
New Volkswagen Golf 1.6 TDI, 99g/km
New Toyota Verso 2.0 D-4D, 129g/km
New Vauxhall Adam 1.4i, 119g/km
New Honda Civic 1.6D, 94g/km
New Ford Fiesta 1.0T EcoBoost, 99g/km
---
You also might like…
If you liked this article then check out our posts about similar topics
Ready to make the management of your fleet more efficient?
Request a call back
---